Today I woke up on the wrong side of the bed. To anyonewho comes across my path, I am sorry in advance. I'm going to try to remember the mantra below: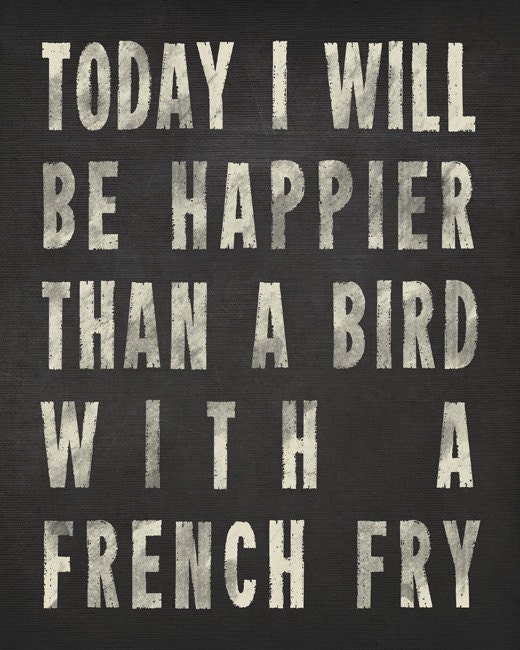 I have no reason to be so grumpy. No one did anything, I have no real complaints in life, I am just annoyed. Reading the above quote helps me out - I even have a print of it on my desk that I try to look at often.
What do you do to get over being annoyed?