The classic black swimsuit. Every woman needs one - a high quality, high class one. Whether it be a bikini, tankini or one-piece, find a black swimsuit that makes you feel like a million bucks.
I found the follow swimsuits at Nordstrom. Besides having quality brands, they have a fantastic return policy and are always extremely helpful.
Here are the swimsuits in order from least amount of material to most.
And an random extra for you. Someone with a smaller chest than I, please buy this swimsuit: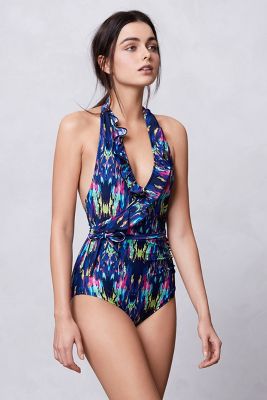 Which one is your favorite? What's the most you've spend for a swimsuit?