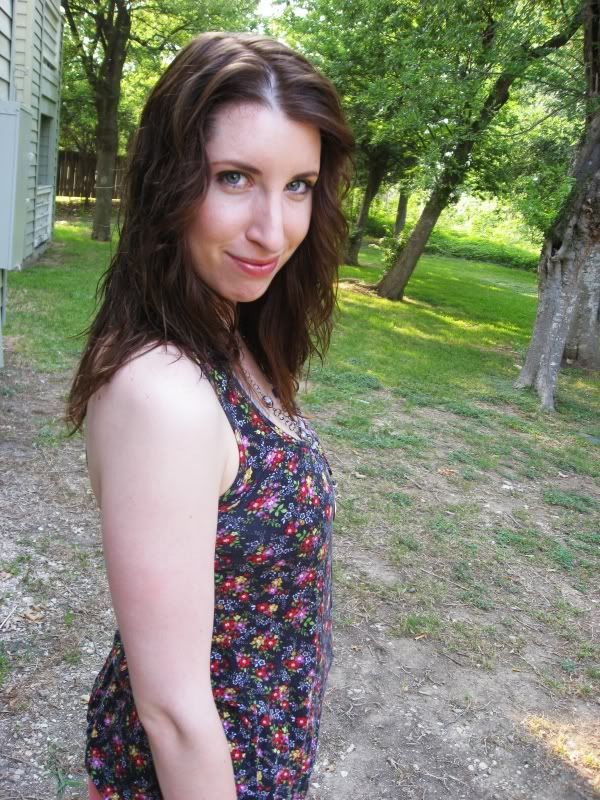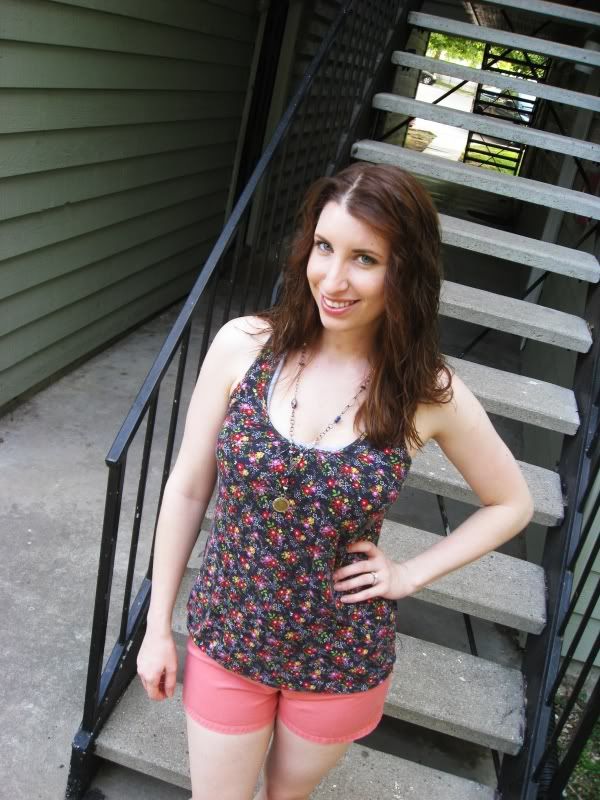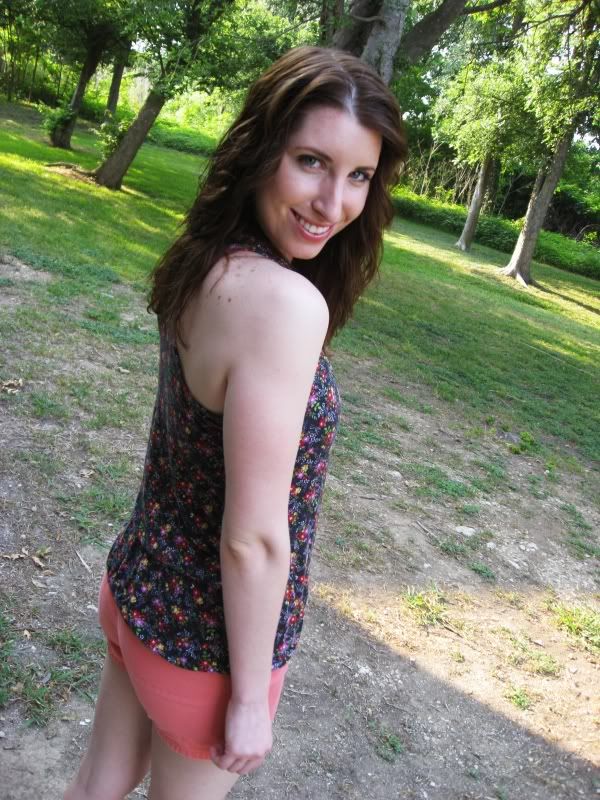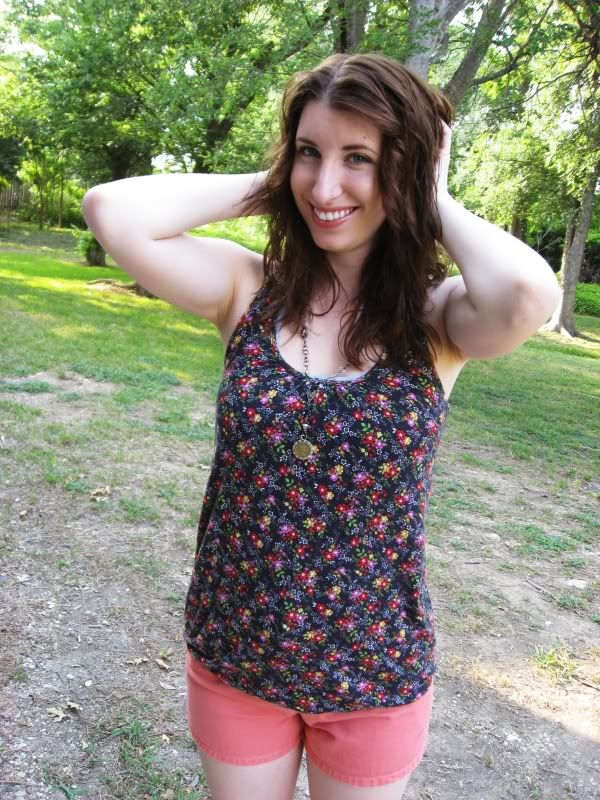 Top: Bailey, Shorts: Thrifted, Shoes: O'Neil
I had the day off today. What did I do, you ask? I did four loads of laundry, went to lunch with my grandmother, aunt and cousin, went to the grocery store, made
cake batter rice crispy treats
, went to home group and cut Matt's hair. What I did not do: Sleep in, sit on my computer, go shopping, and hang out with husband much. I'm off tomorrow too... well, from Rudy's anyway. I do have to go to Aqua-Tots for six hours, do another load of laundry, and some some cleaning. I'm so exciting it's not. even. funny.
I bought these shorts at Goodwill for like, $3. My fist Goodwill purchase. I paired them with my
Bailey shirt
because it was right in front in my closet and I didn't have a lot of time to get dressed. Very well thought out, as you can see. I'm not sure if I'll get dressed tomorrow, much past the extent of a royal blue one-piece swimsuit and black mesh shorts anyway. That's right... a one-piece AND mesh shorts. Be jealous, be very jealous.