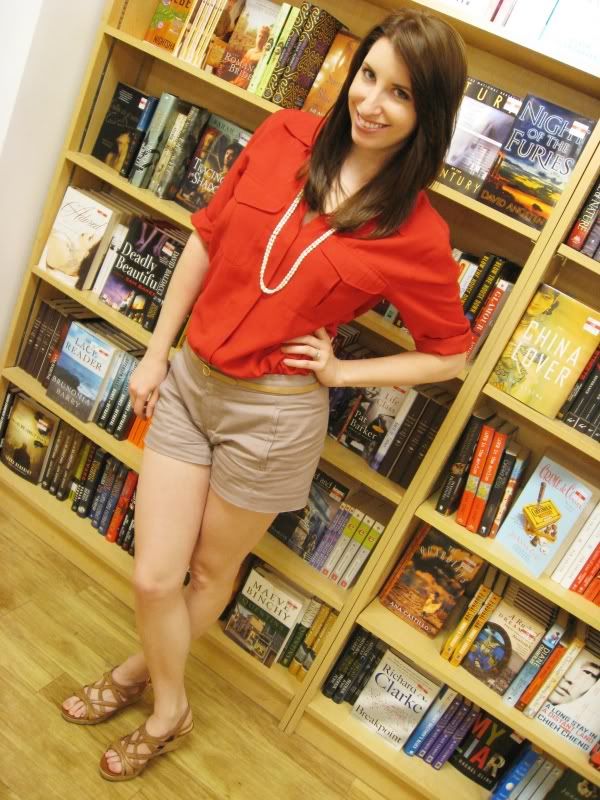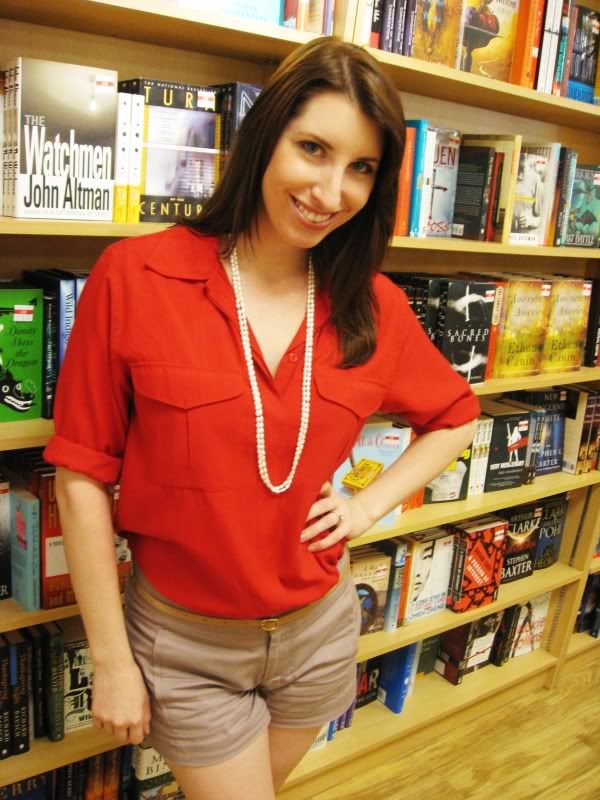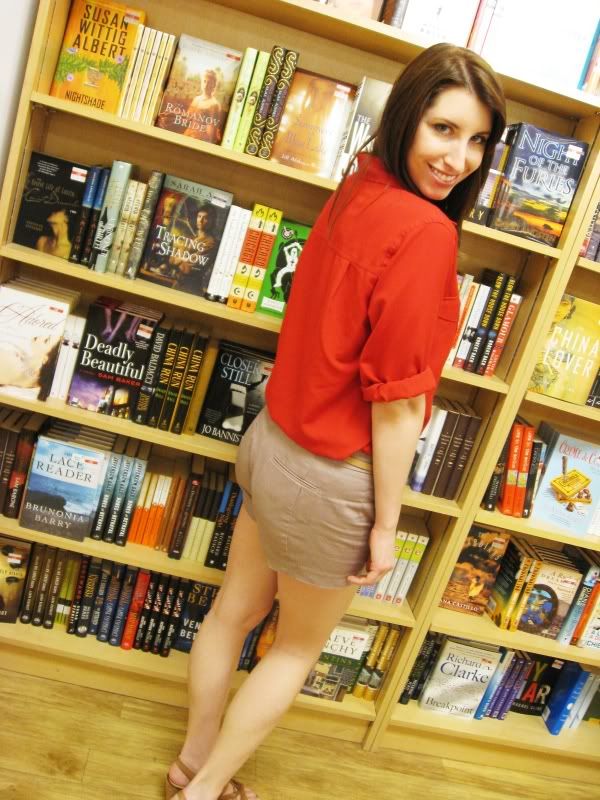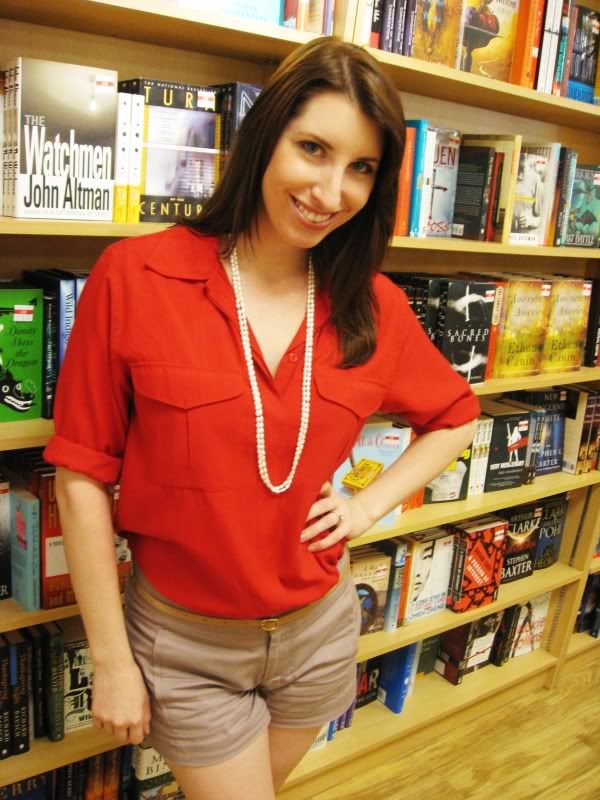 Shirt: Gran's Closet, Shorts: GAP, Shoes: Katie & Kelly, Necklace: My mother's
Well friends, two posts in one day. I told you I would make up for the lack of posts this past week. Matt and I just got back from dinner with one of the funniest couples EVER. Her name is Ashley, which makes her instantly awesome and his name is Jason, which isn't a terrible name, so that makes him awesome too. We ate dinner at Pei Wei (otherwise known as Pee Wee to Ashley) and had some frozen yogurt afterwards. I had thin mints. Pure heaven I tell you.
I like this outfit. The shirt I took from Gran's closet and still haven't given it back, and the shorts are from GAP. It's hard to tell, but they're more of a mauve color in real life. So they aren't so purple that I look like I'm part of the Red Hat Society, but they give my outfit a bit of color blocking. I added the belt because I thought it needed something in the middle, and decided to try to class it up a bit with some pearls. Instant outfit right there. Oh, and we took pictures in a book store because the books told me they needed some showcasing. Books love to be showcased.
PS. You might notice my hair is different. It's darker. It'll lighten up to the point of it being my natural color... hopefully. Then, I won't have to dye it anymore, hooray! That makes my poor hair happy and our bank account even happier.