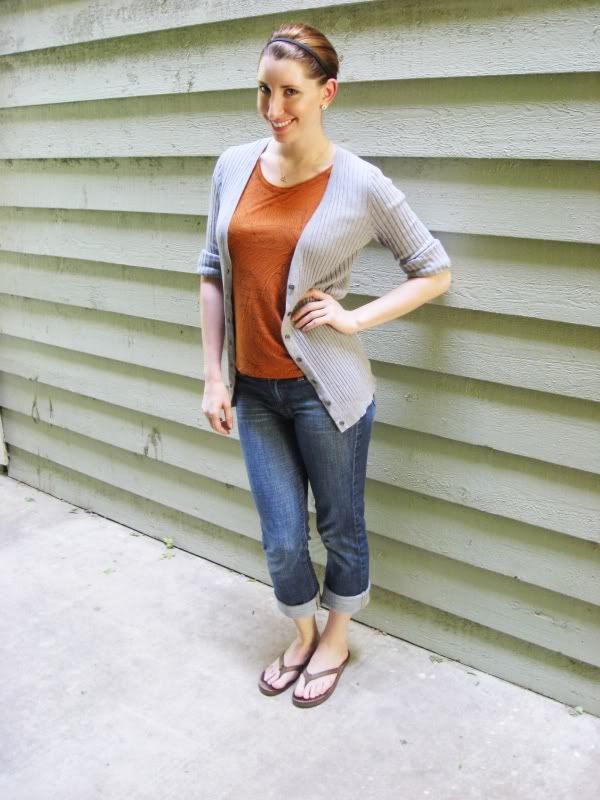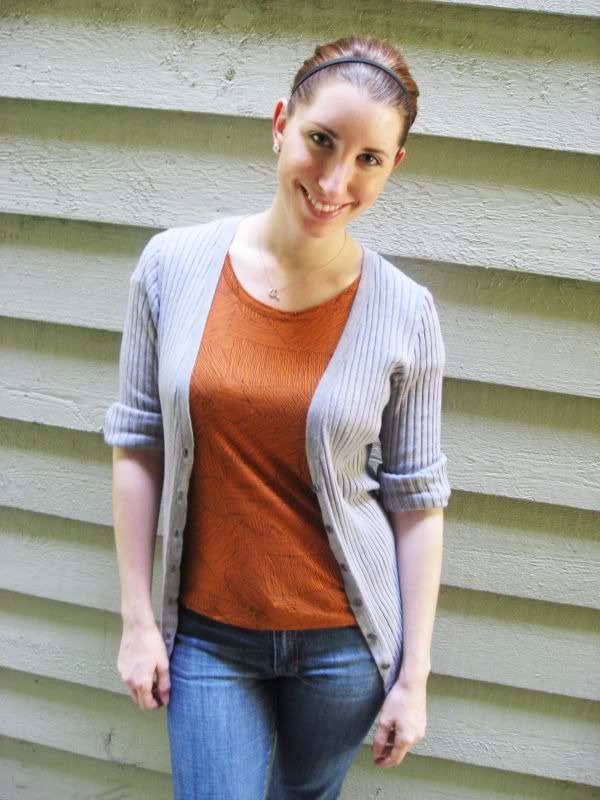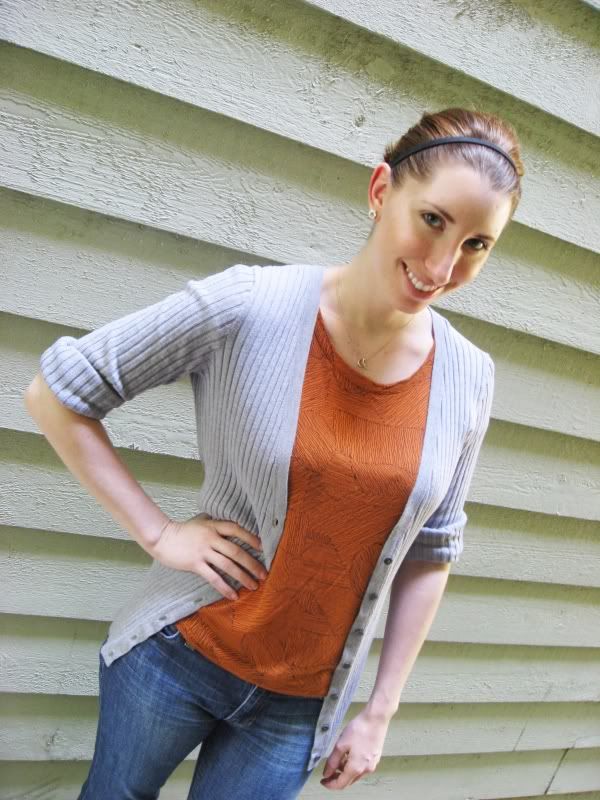 Top: Gap, Jeans: Gap, Flip Flops: Rainbow, Cardigan: Gap
...a girl just wants to wear flip flops. So I did. Rainbows in fact. Besides the fact that I love flip flops, I decided that everyone was sick of seeing my wedges for the time being. My outfit is super simple. I hope you don't mind. In addition to flip flops, sometimes a girl wants to be comfortable. Without washing her hair. Yeah, that's me. The girl who hasn't washed her hair since... I'm not quite sure, which probably means a long time. I did brush it out though, so I know there are no actual rat's nests in my hair.
Tonight Matt and I actually get to eat dinner at home and sit on the couch... with a beer of course. We can't stand each other without some kind of alcohol in our systems. Just kidding, it's not that bad... yet.
*EDIT: I wasn't able to upload photos earlier for some reason (dang you Photobucket!) but finally I got most of the pictures to upload. Matt and I did get to sit on the couch and eat dinner and we watched Black Swan. I'm seriously scared I will have nightmares when I go to sleep. What a disturbing, disturbing movie. Great acting, disturbing writing. I guess that's what you have to do for an Oscar nod or two, eh?