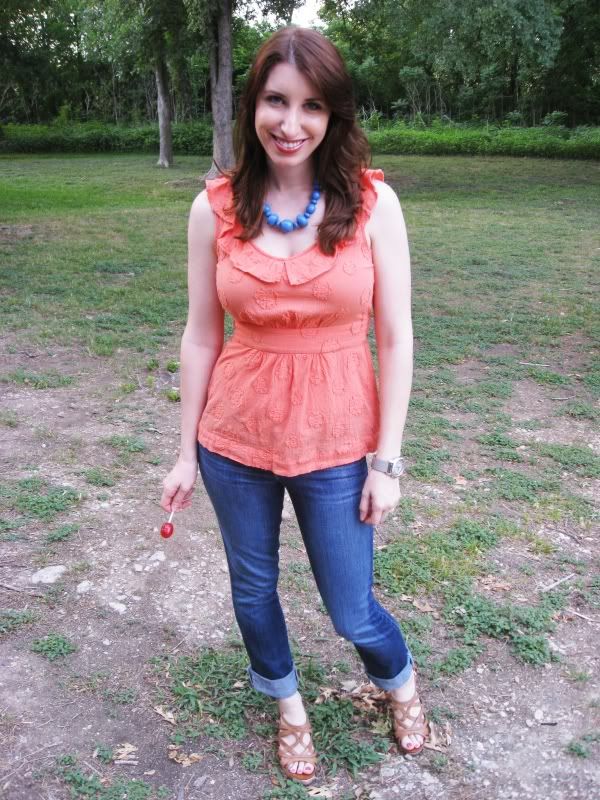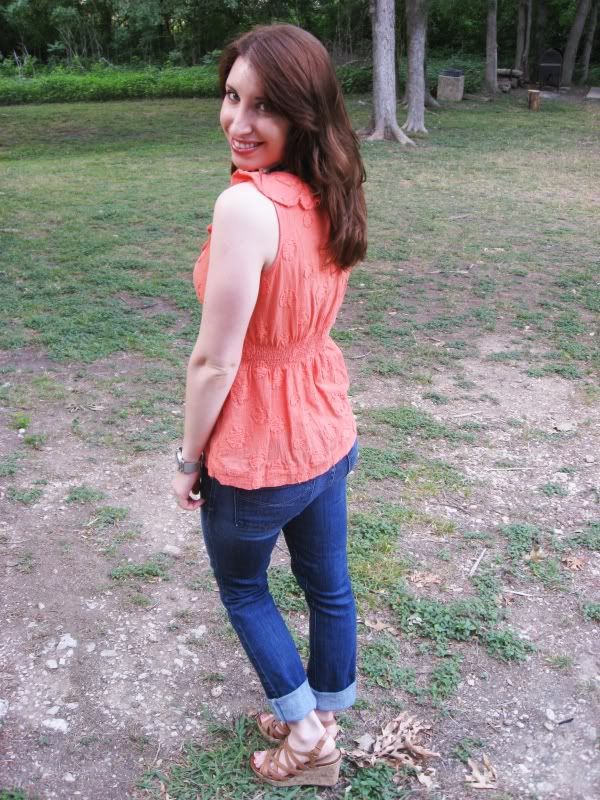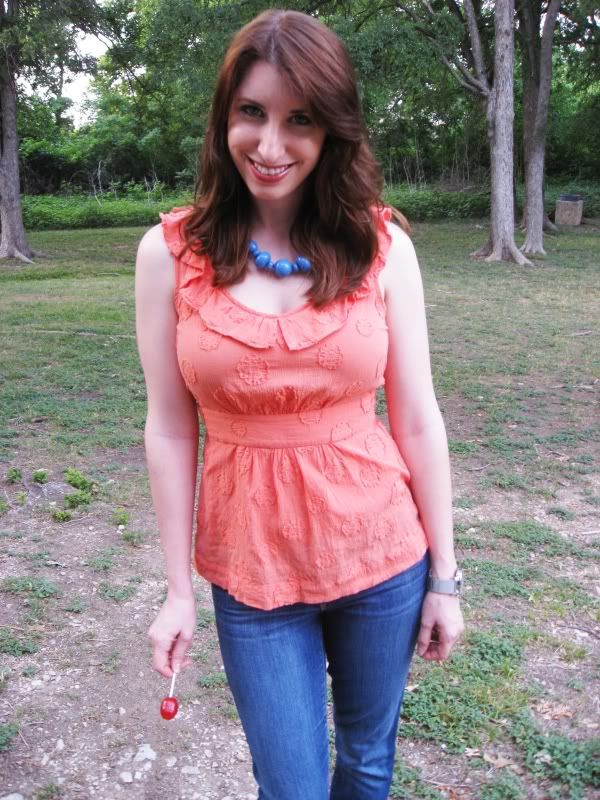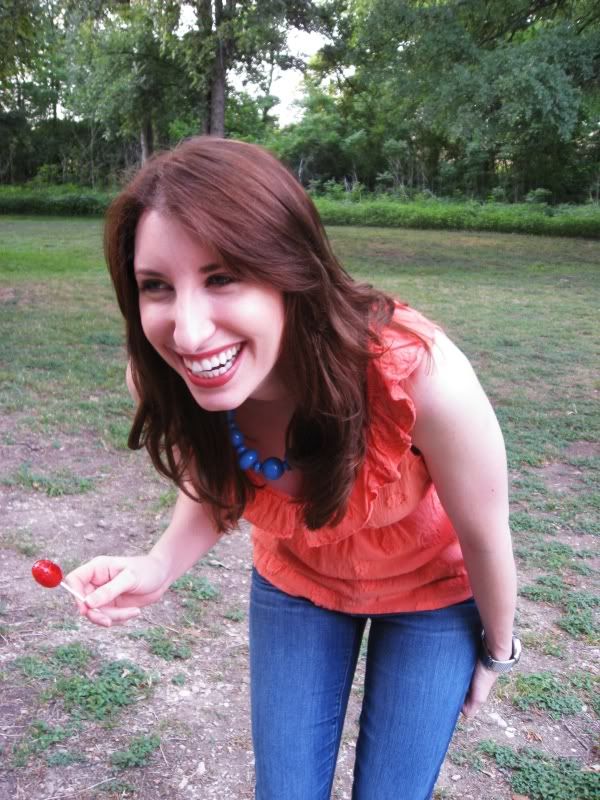 Top: Anthropologie, Jeans: Gap, Shoes: Kelly & Katie, Necklace: Gran's Closet, Watch: Fossil
Yesterday Bailey and I had a sister date. It consisted of Red Robin, Bailey having 4 (or 5) freckled lemonades and good conversation. We were supposed to go see a movie, but that didn't happen. Well, technically I did watch a movie, but it was at my grandmother's house on the couch. I'm not sure that counts...
I wore this top in our engagement photos many moons ago. It's a cute top, girly, a fun color and relatively flattering. I'll keep it. And I have a Blow Pop. It was on my floor and I felt like having one... though it wasn't as good as they were when I was 10. I don't know what happened in the past 14 years to them, but they better backtrack. I wore jeans because I thought we were going to go see a movie and movie theaters = cold. Though I'm glad I did wear them because ohmygosh Red Robin was freezing. Speaking of Red Robin, I don't think the one we go to here is as good as the ones in California. Seriously. It's just not the same.
Anyway, my alarm clock is set for 4:30am, so I best be going. I have a full 9.5 hours at Rudy's and 4 hours at Aqua-Tots. Wish me luck.