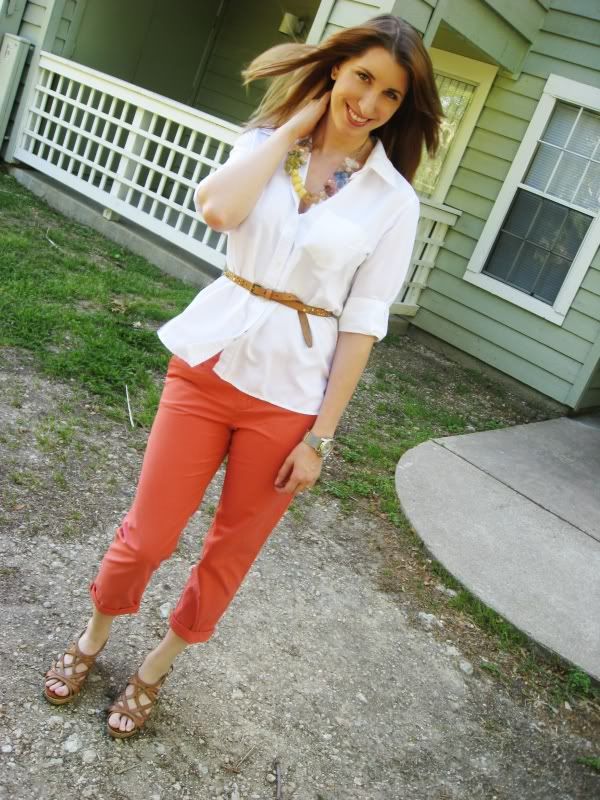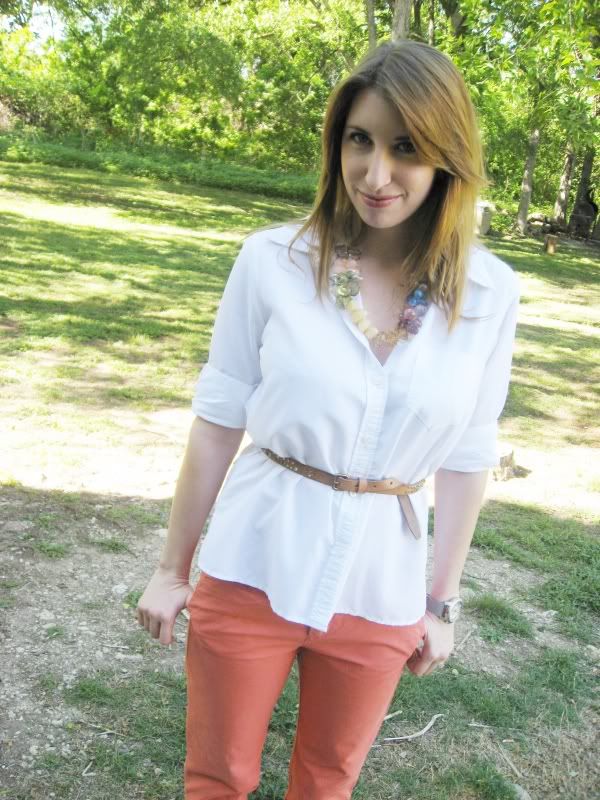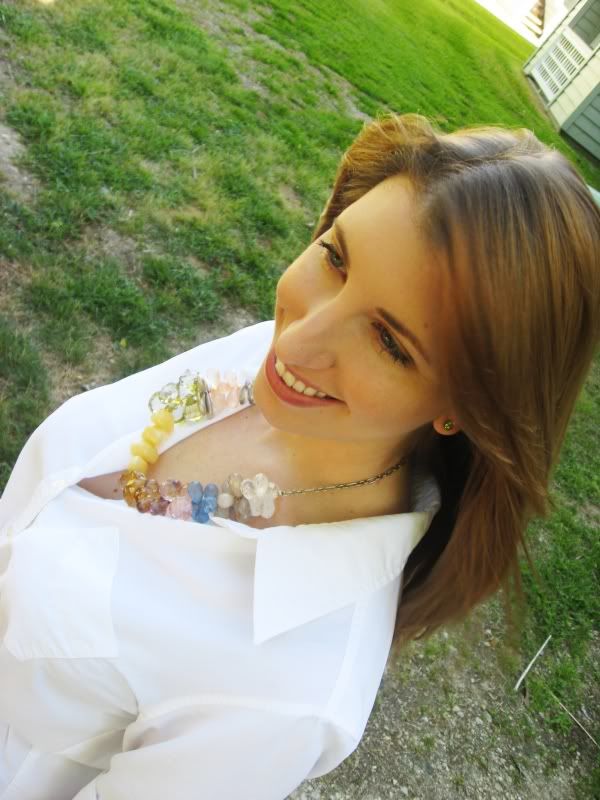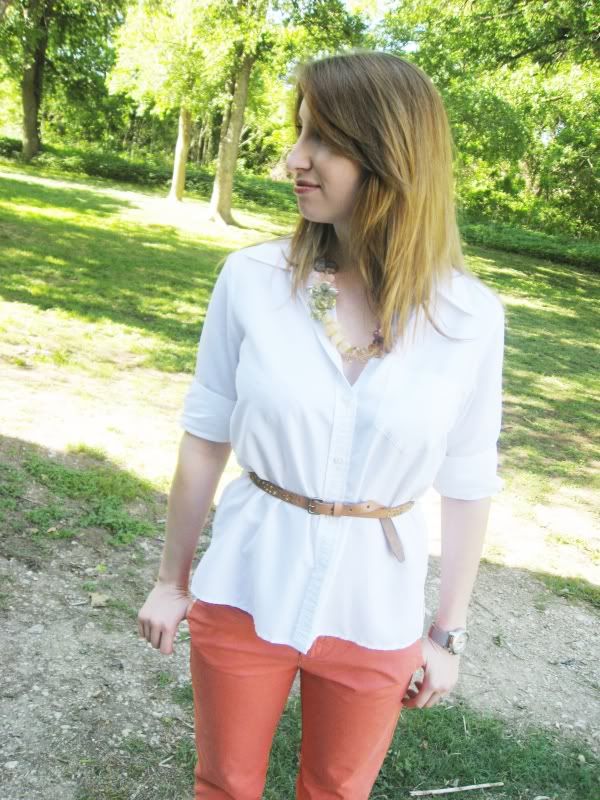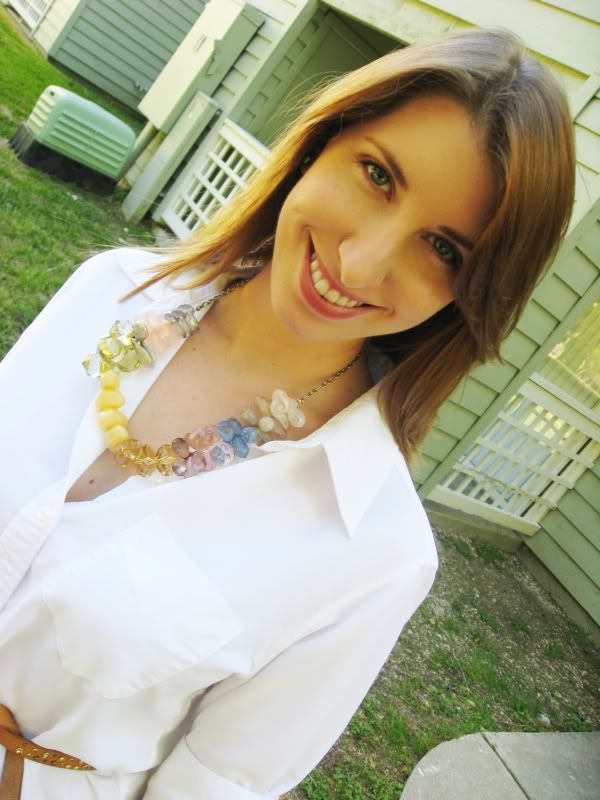 Shirt: Gran's Closet, Pants: Gap, Belt: J. Crew, Necklace: Anthropologie, Shoes: Katie and Kelly
Yesterday was my favorite husband's birthday. He is now an old man at 26 years old. We had a pretty fun day. We went to the gym, relaxed at home where I gave him an awesome head massage and scratch, went to dinner at Freebirds and... went to go see Coheed and Cambria. Matt loves Coheed and Cambria, so I was SO excited for him! It was a great time, though I'm pretty sure I'm going to get lung cancer just from last night. Outdoor concerts = a billion cigarettes (and some weed) being lit up.
I was probably the brightest dressed person at the show last night. It made it very easy for Matt to find me if he went to the restroom. I considered wearing a dress yesterday, but I'm glad I didn't. It was pretty windy and did get a bit chilly by the end of the show.
In honor of his birthday, here are some reasons I love Matthew James:
1. He does things to keep me from leaving. Example: He'll turn on an episode of Breaking Bad so I have to stay with him at least 45 more minutes before leaving.
2. He can tell when my purse is bugging me and he'll happily hold it for me. That's true love.
3. He says our prayers at night before we go to bed.
4. He's really cute in the morning with his hair sticking up all over the place.
5. He'll hug me whenever I want a hug.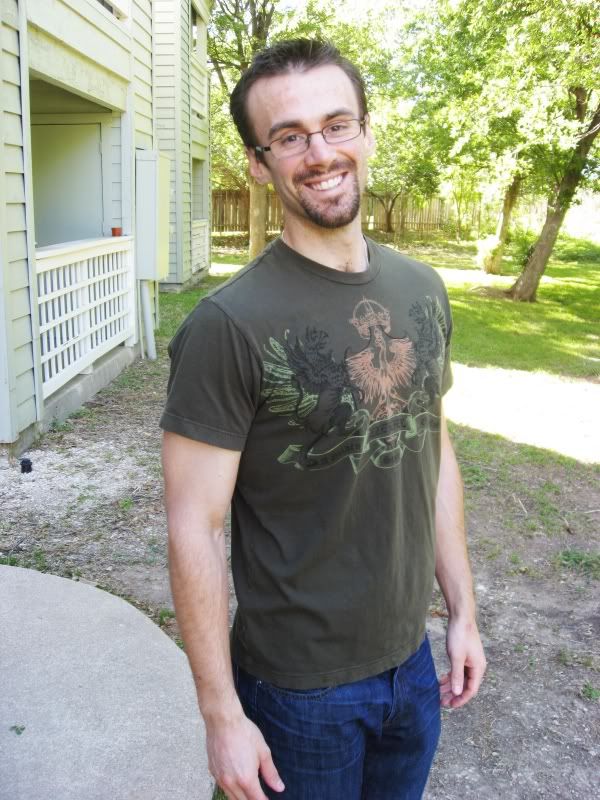 ALSO: If you want to see video of Coheed from last night, here is
Time Consumer
(I love not having to take my own video at shows these days!)