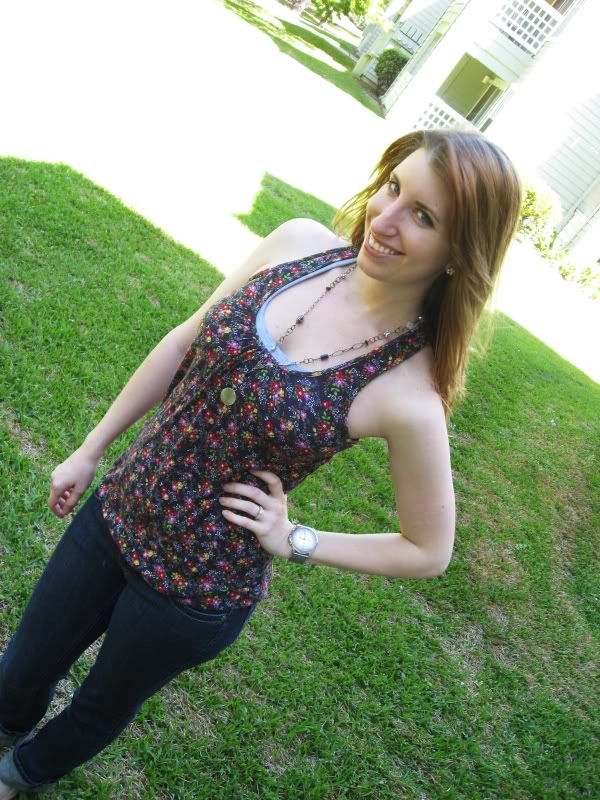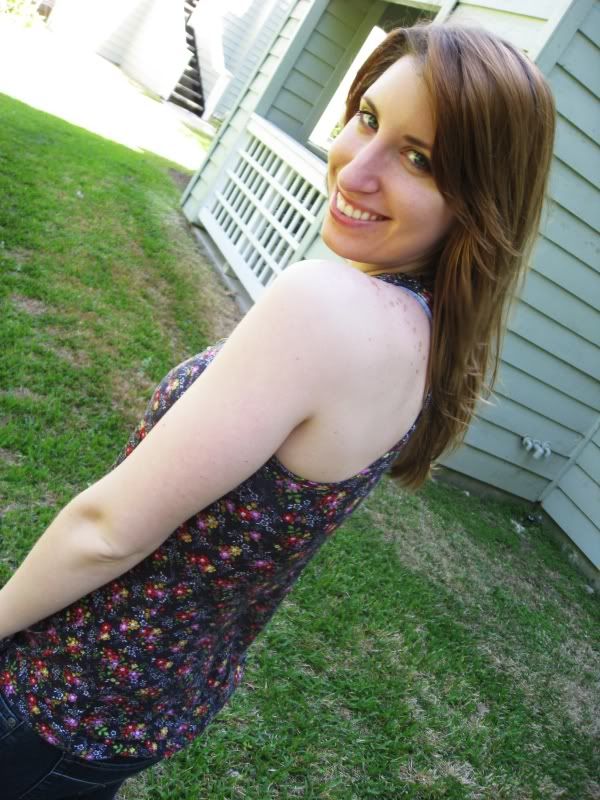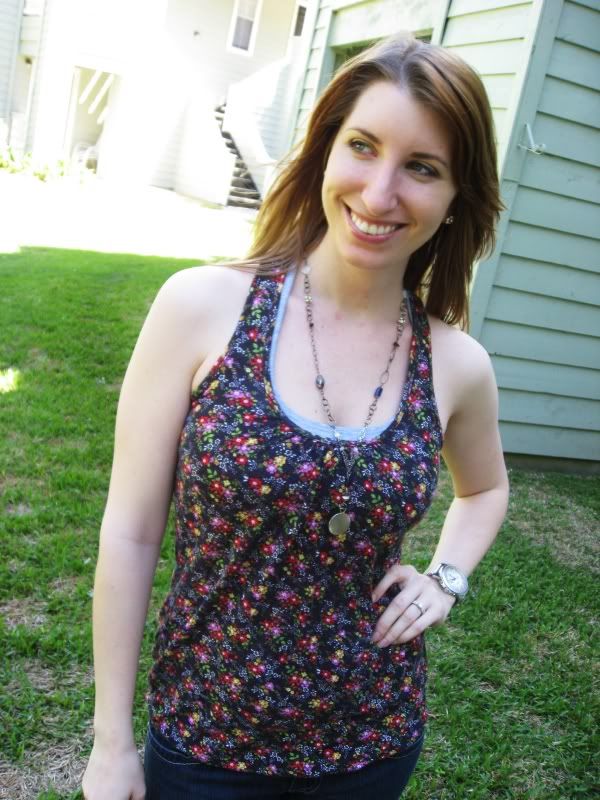 Top: Not sure, Jeans: Roxy, Sandals: O'Neill, Watch: Fossil
I have to thank Bailey for (most) of this outfit. Yesterday she gave me this shirt and the jeans... today, they were on the top of the laundry which means they were the outfit of the afternoon. I'm not even sure what brand the shirt is, I'm still wearing it and am too lazy to work. I do know that the jeans are Roxy though. I worked from 5:30am-3pm, and then went to Gran's to go see her for the first time since she got back from Arizona. It was good to see her.
Now it's time to sit on the couch and eat frozen fruit and try to not fall asleep before Matt gets here. By the way, this is my fourth time getting dressed in a row AND I'm getting dressed tomorrow. This is some kind of record.
And now for the grand finale: