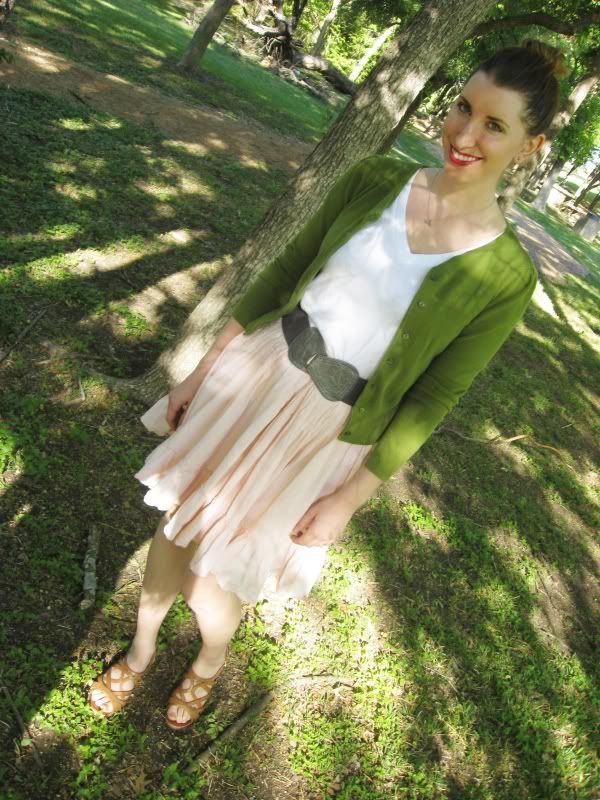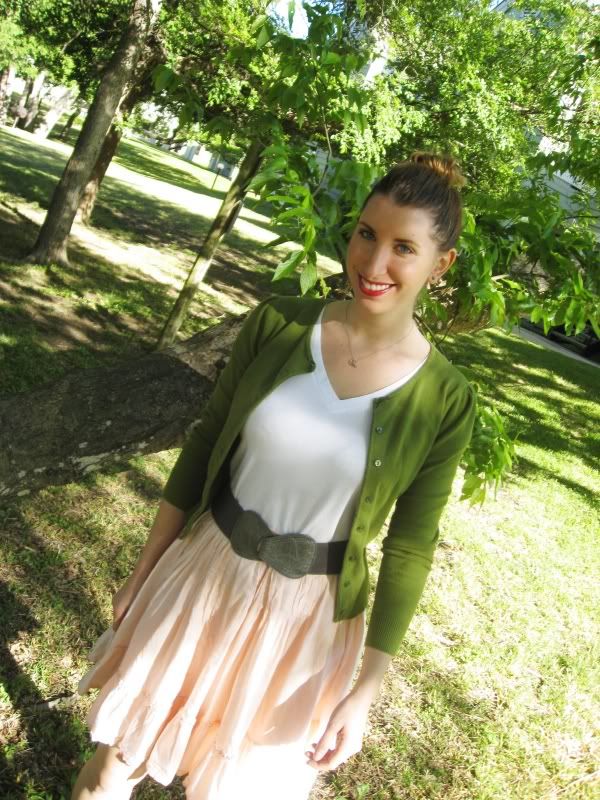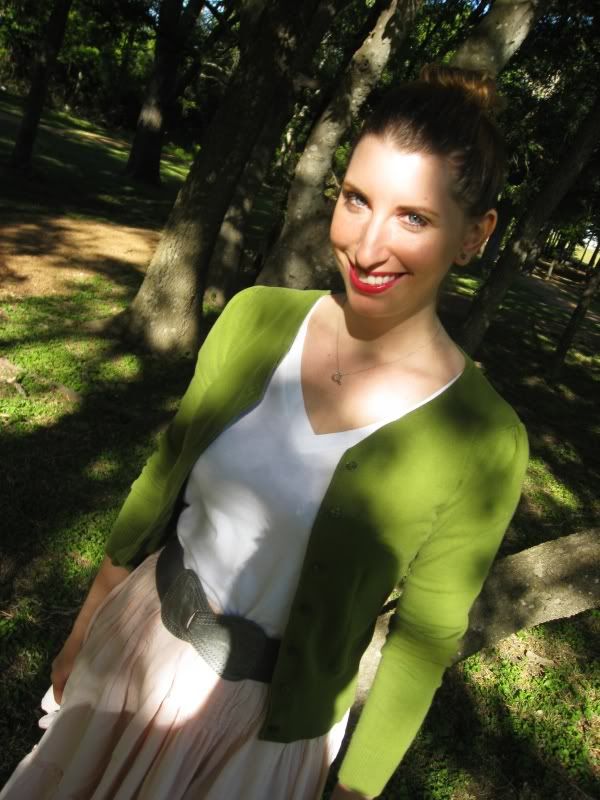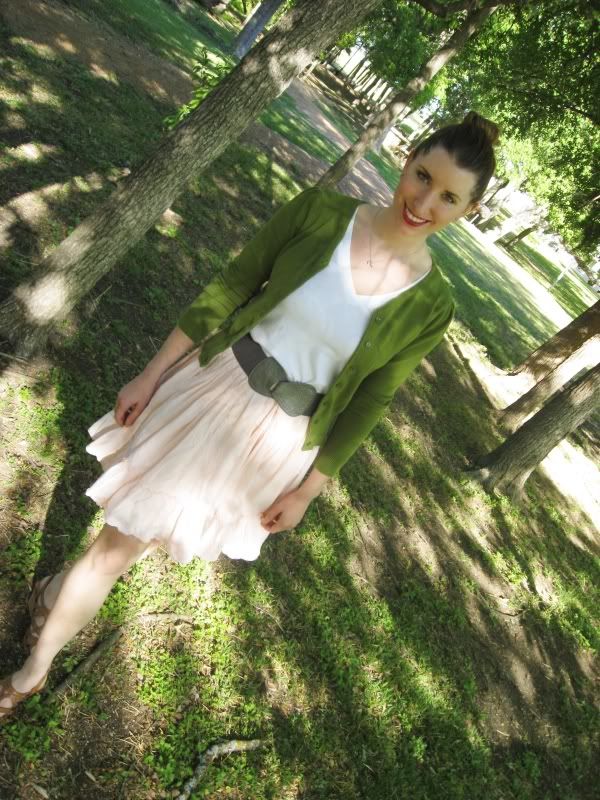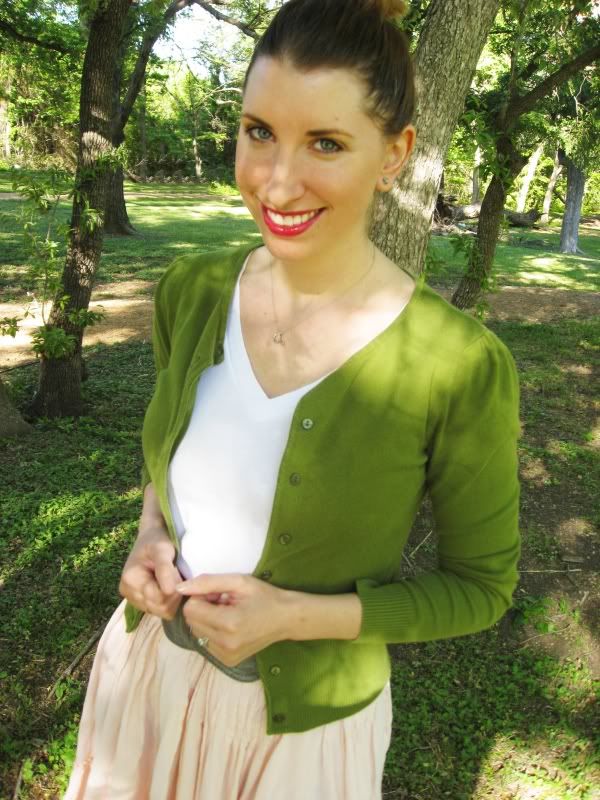 Top: Target, Skirt: Gap, Cardigan: Nordstrom, Shoes: DSW
With my pink skirt and my ballerina bun, I feel like a ballerina... and I love it. I also love that putting a bun on the top of your head is trendy right now. I used to save it only for sleep, but now I can wear it during the day too! Whoever decided this was okay to do, I sincerely thank you. My outfit isn't very inspired, though it's comfortable and color-blocky-ish. New word. BAM!
Matt and I are about to head off to home group and I made some dump cake. Don't know what it is? That's probably a good thing. There is nothing healthy about it. For those of you who like easy, yummy dessert... click
here
(I don't use nuts.) Matt talked me into buying cherry pie filling with Splenda when we were at the store though, so I'm a little nervous. I'll let you know if it tastes the same.
Last thing, have I mentioned I love bright lipstick? I love it so much, like it were my own child. Matt isn't a huge fan though, which is okay, because really... do I NEED to impress the guy anymore? He's already stuck with me for life. Besides, who couldn't love this face?*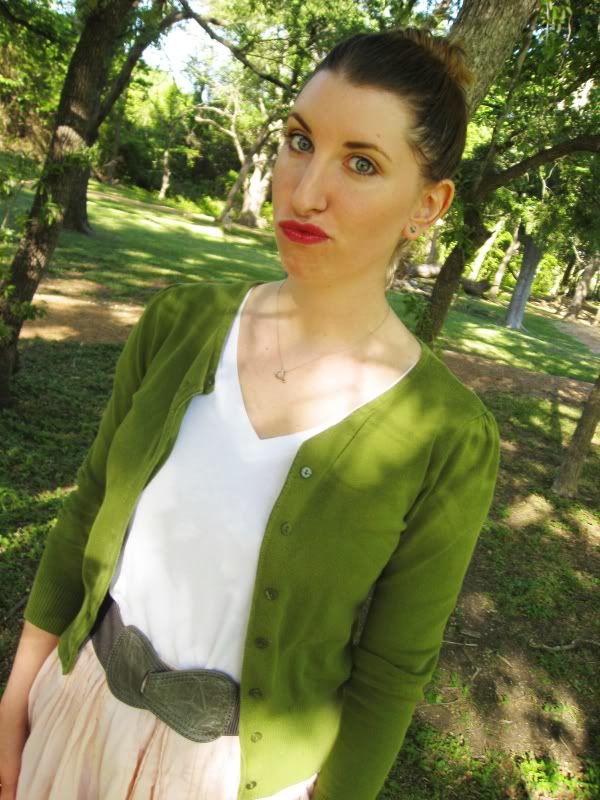 *Many, many people