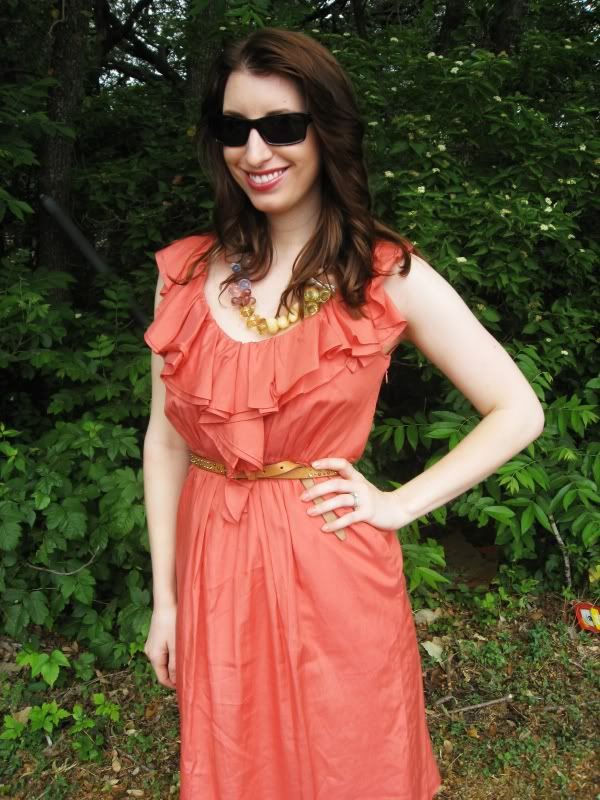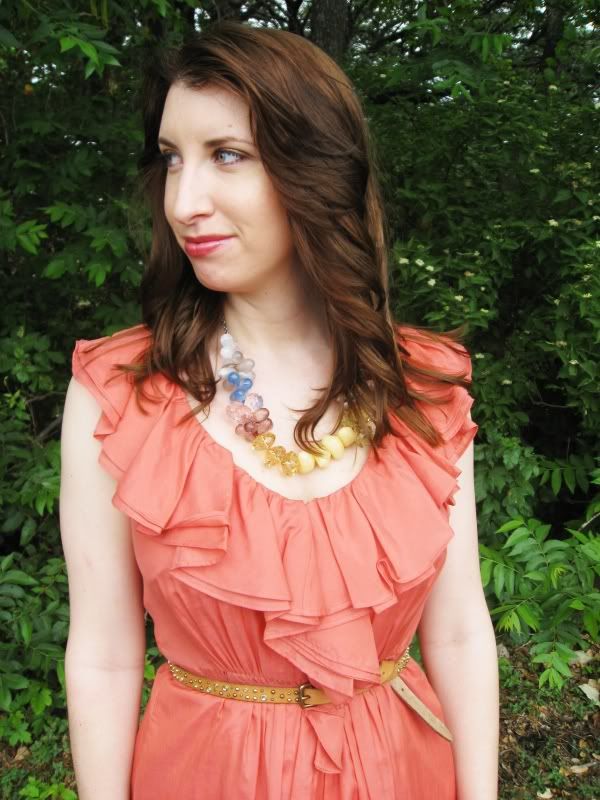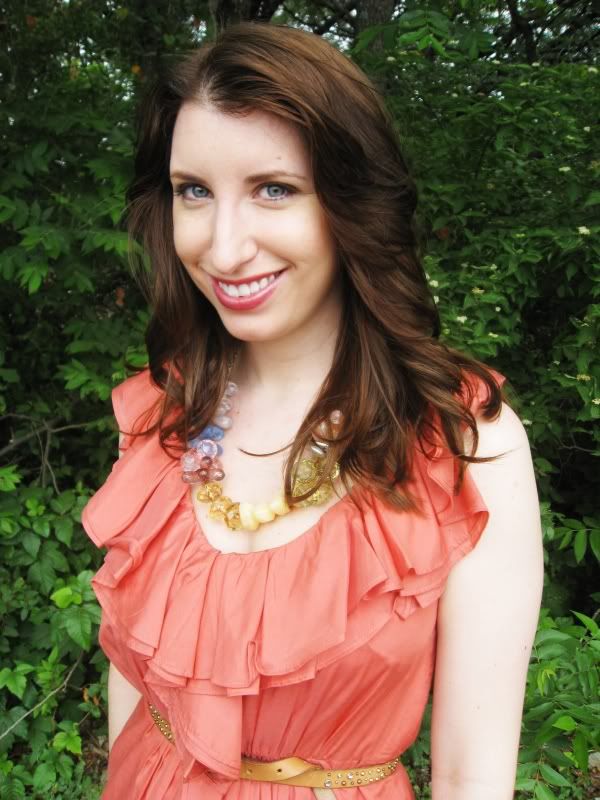 Dress: J. Crew, Belt: J. Crew, Necklace: Anthropologie, Shoes: Katie and Kelly
Happy Easter (Even though it's almost over)! I loooooove Easter. Not because of candy, bunnies, eggs (I don't like eggs anyway), jelly beans or Peeps, but because without it, everything I believe and have faith in would be irrelevant.
Today we went to church and then to my grandmother's for an Easter celebration/April birthday celebration. We didn't get to stay too long since I had to work at 3pm and Matt at 4pm, but it's always nice to be able to celebrate with family... though holidays do make me miss our immediate families and our old church though. (Hi, mom! Happy Easter!)
I bought this dress for my bridal shower and that's the only time I've ever worn it. I guess I should change that because I really like the dress, especially the color. I'm a sucker for pink, what can I say? I kept it simple because 1, I wanted to be comfortable, and 2, the dress doesn't really need to much. It's a pretty dress on it's own.
Now that it's after midnight, I'm exhausted. I still love Easter though. He is risen, indeed.