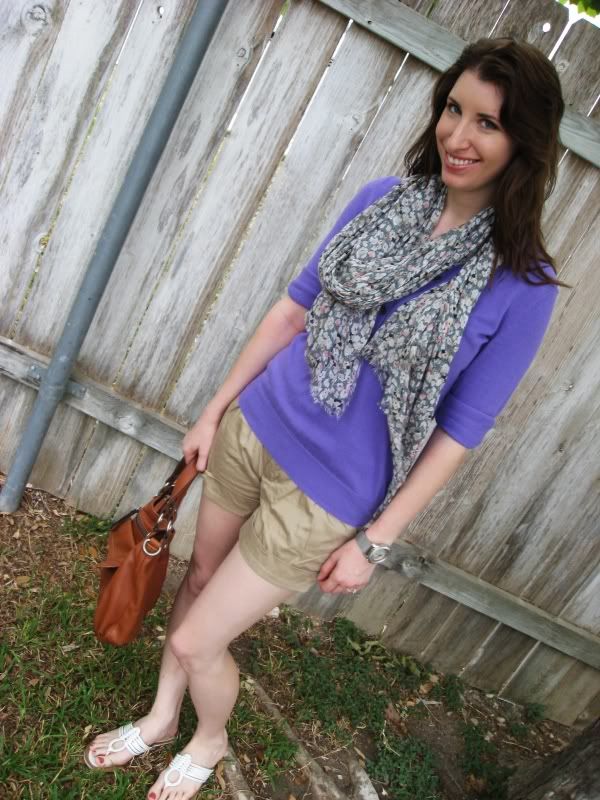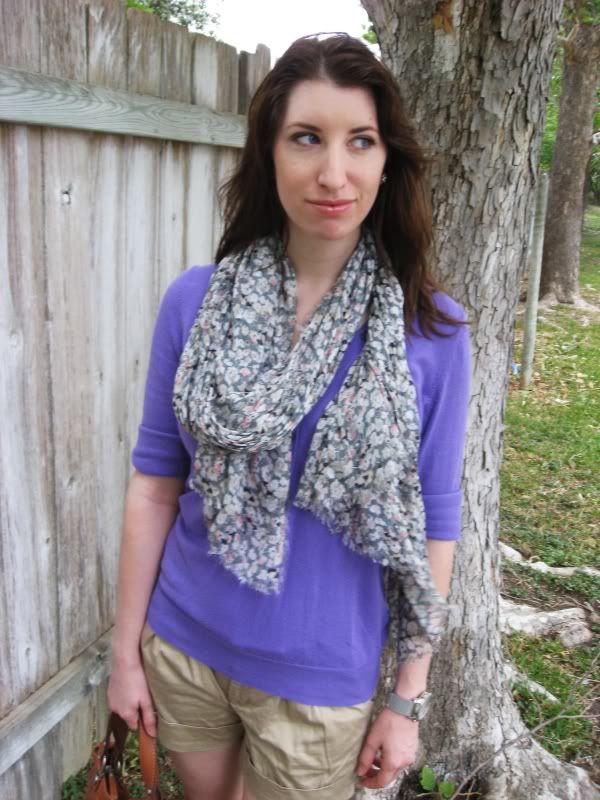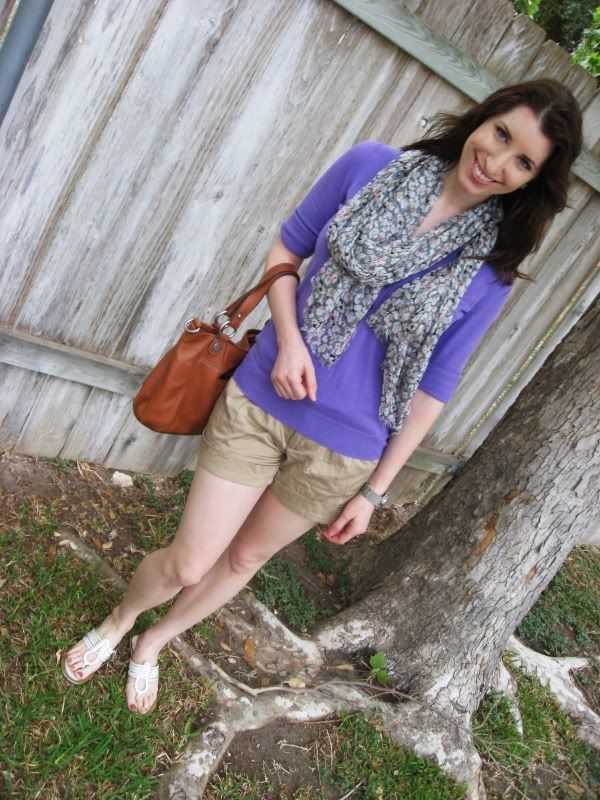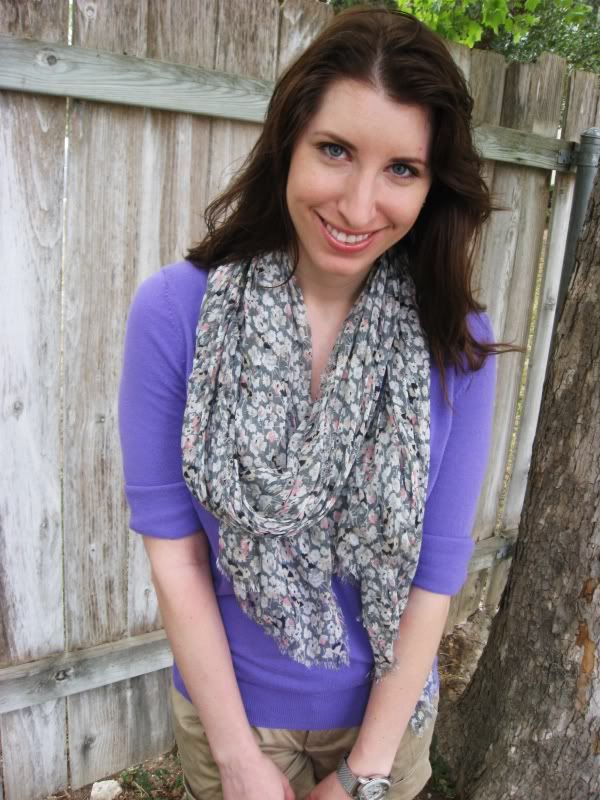 Top: Gap, Shorts: Target, Scarf: Gap, Watch: Fossil, Shoes: Macy's
When Matt and I walked outside this morning to take pictures, I had no idea it was going to rain. Fast forward 40 minutes when I'm walking out of Sprouts and it's raining. I'm wearing shorts and was pushing basket full of groceries. Awesome. Good thing it wasn't pouring, then I really would have been upset.
Oh, so our apartment has these red gnat things. I think Matt killed like, 10 this morning. They hang out by our trash and in our bathroom. I read that they fly in when we open the door. Not cool, gnats. Not cool at all. I currently have a bottle of red wine open with only two inches of wine in the bottom to catch them. It's been out 1.5 hours and there are already 4 of those suckers in there. Die, gnats! Die, die die!
Anyway, I really like khaki and light purple purple together, therefore, putting the shorts and shirt together was easy. I needed some type of accessory, so I figured a light scarf would do the trick. Throw on some flip flops, a watch and earrings and you have yourself an outfit. At least, that's what I tell myself.
I have about an hour and 45 minutes to kill before work, I think I'm going to eat... and nap. A nap sounds nice.
Does anyone else have a gnat problem? What do you do to kill the red devils?