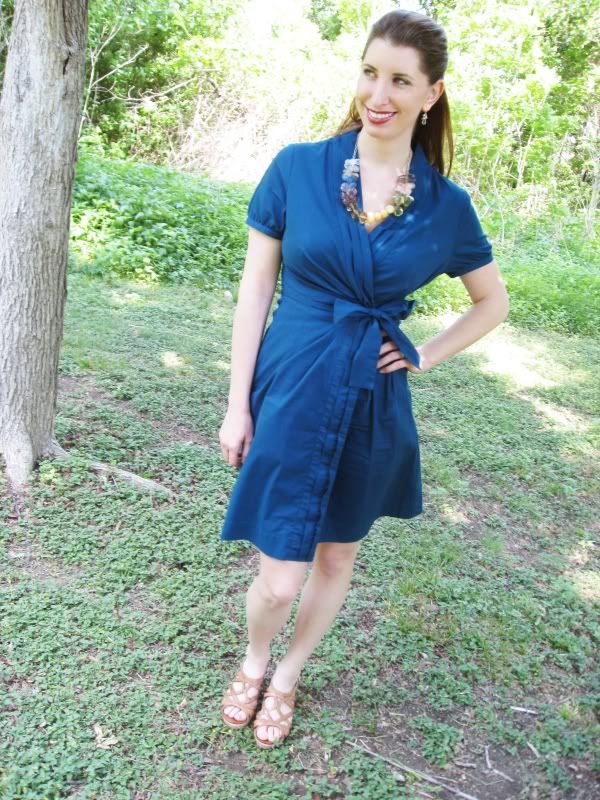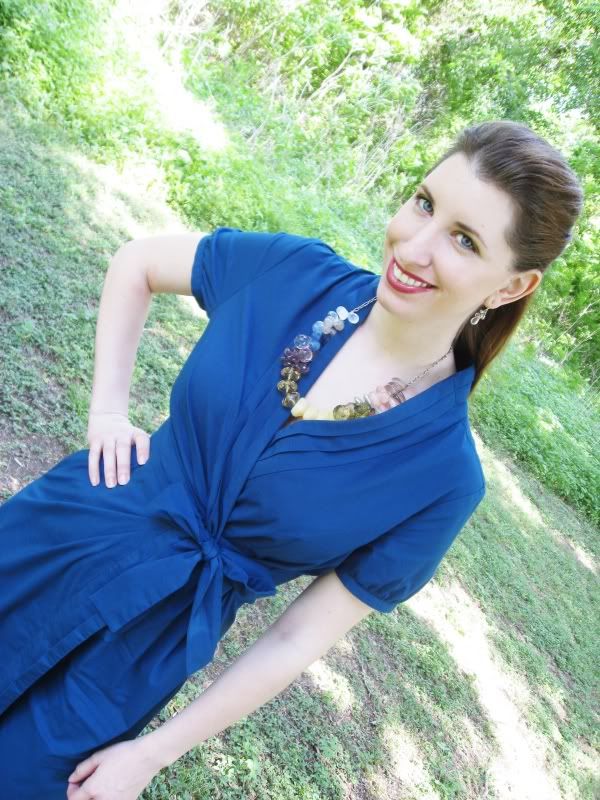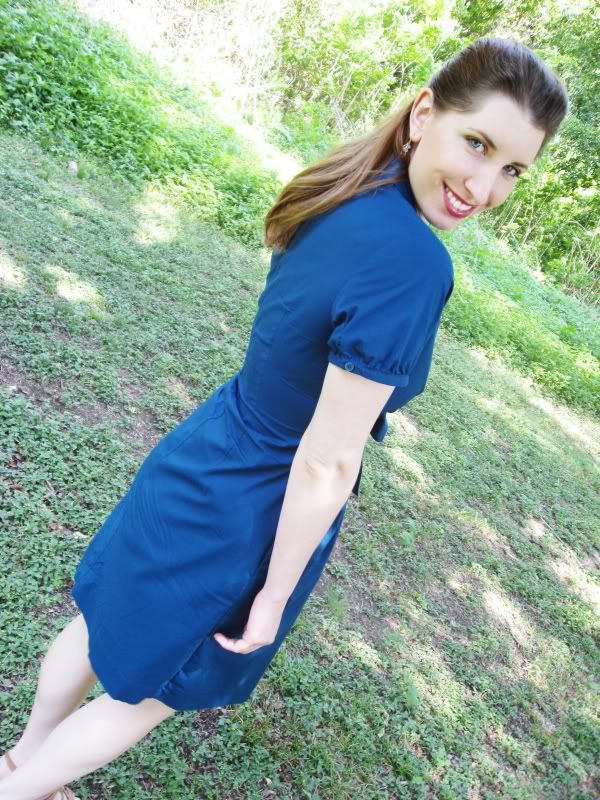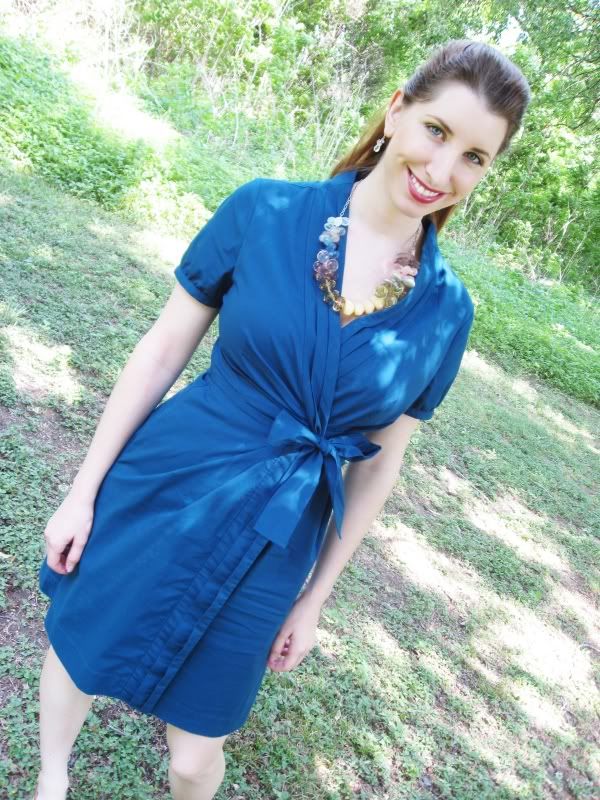 Dress: Ann Taylor, Shoes: DSW, Necklace: Anthropologie
I'm pretty sure people with my color skin are perfect candidates to play Snow White at Disneyland and Disney World. Too bad I'm not shorter, skinnier and just more petite all around. I'd be perfect. (By the way, Mother... I know I'm fair skinned. You don't have to point it out again. Love you!) Today Matt and I went to church, then came home, blanched some asparagus, and we ate some pork loin, asparagus and potatoes while drinking a beer. Perfection. I'm so glad my husband cooks. Next up on my list I'm going to go do some laundry, hit Gap and maybe go to Target. We'll see how much gets accomplished.
I bought this dress before Thanksgiving, and have only worn it a couple of times. The cut is very flattering and I love the color. I decided to keep it pretty simple for church, and love the necklace paired with it. While I liked it for church... I'm now in a white t-shirt and some khaki shorts. Hooray for comfort!