My winter 30 for 30 recap. My, oh my. It felt like for-e-ver in the middle of it, but now looking back after a few days, it didn't seem that long. I should have included my work uniform in the mix though because I would have gotten done SO much sooner.
Um, please ignore how the last row is off. I'm silly and didn't look to see what size I changed the first part to on my editor and it wouldn't let me add one more row... so it's off. Oopsie Daisy.
Here are my 30 pieces in all of their glory: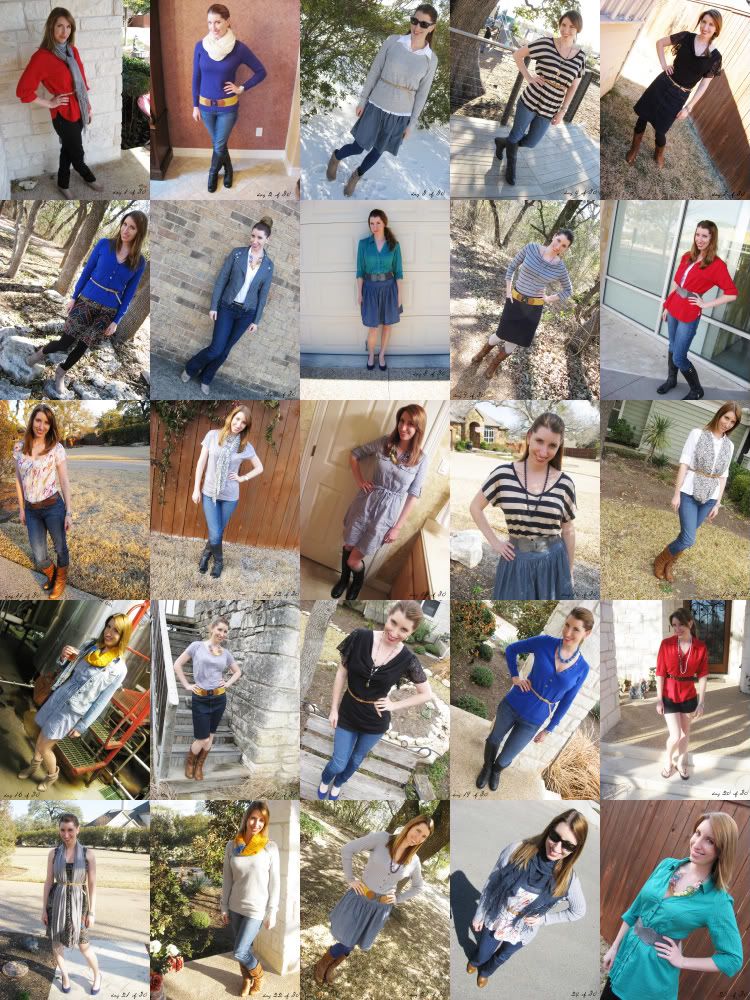 It feels great to be done with this though. IF I do another 30 for 30, I need to make sure I choose my pieces carefully. Very carefully!
I hope you other 30 for 30 bloggers had success with your challenge!