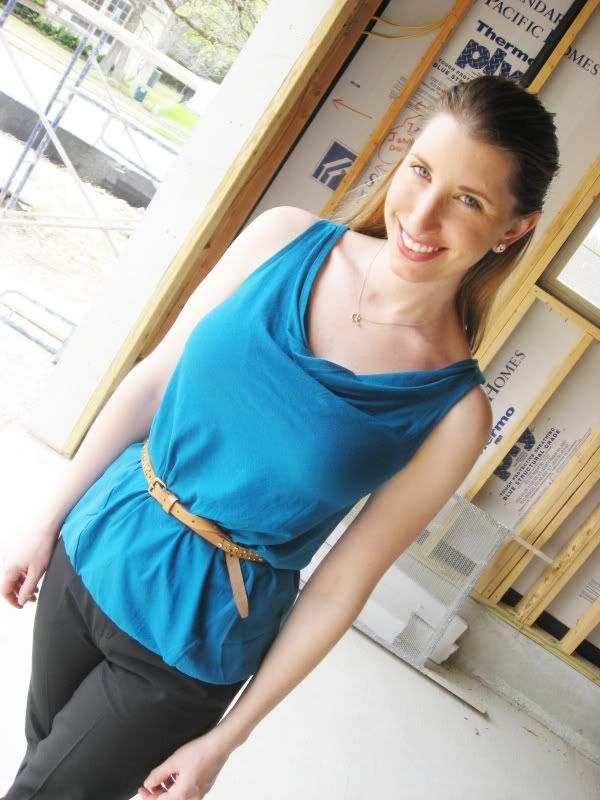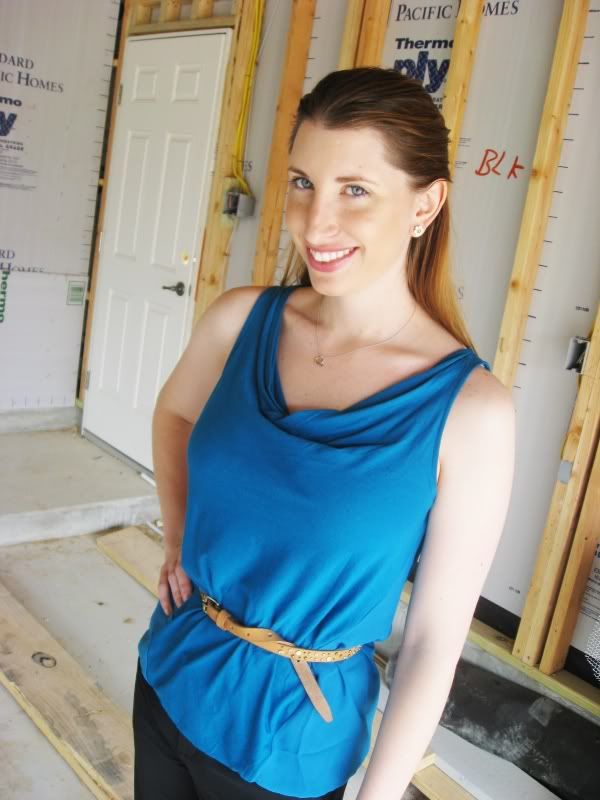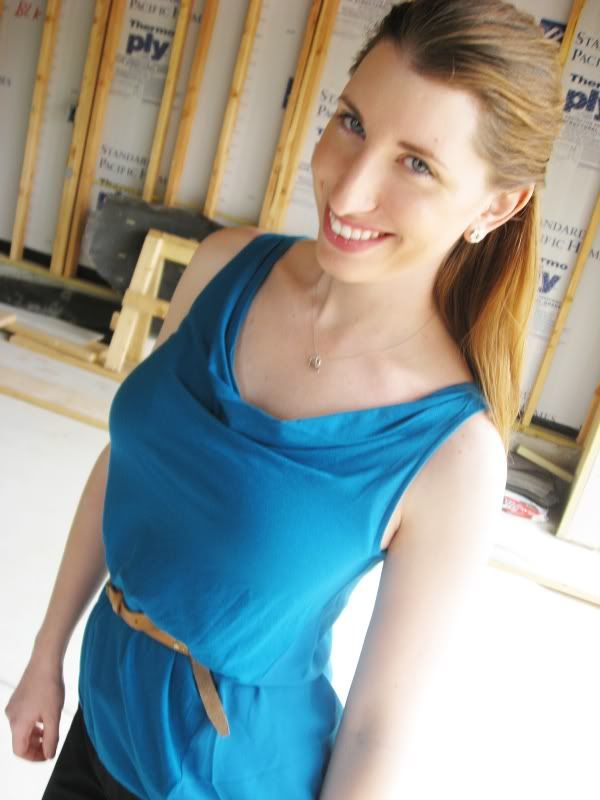 Top: Gap, Pants: Gap, Belt: J. Crew, Shoes: Kelly & Katie via DSW
I don't have much to say today because there is a lot on my mind and I can't begin to process it right now, we we'll talk about my outfit. Color blocking. I like it. Two to three solid colors together look nice. Today, I did it for church. I tend to gravitate towards blue colors because it makes my eyes stand out a bit more. I bought this shirt at Gap on the cheap... the pants too. $12 pants? Sold!
Also, we took pictures in a house being built next to ours. Just in the garage though. Is that trespassing? I'm sure it is, so I hope the neighbors don't mind. It's not like I was going in there to steal their floor plan or copper piping or take a shower or anything...