Hey all, it's Ashley. I mentioned earlier that I went to a Texas Style Council event last night. Professional photos won't be up for a few days, but I wanted to give you a glimpse of what Bailey and I did... which actually wasn't too much. Tonight we were going to attend the Fashion Show, but the 45 minute drive downtown, the $10+ for parking, the walking, the crowds, the... well, you get it. I just wasn't up for it. Plus, I was about to have to begin going commando if I didn't put at least one load of laundry in the washer. And trust me, NOBODY wants that to have to happen.
Back to last night. TxSCC was holding a dance party (though there was no dancing, it was more of a "meet some boutiques, interact with some bloggers, play games, drink free alcohol and get some swag") and I took full advantage of that. Three pomades for Matt, anyone? 4 free lipglosses? Oh... just I did that? Whoops.
Before we go any further, I'd like to introduce you to Mallary. In the past week I've mentioned her a time or two. Here is a face to the name: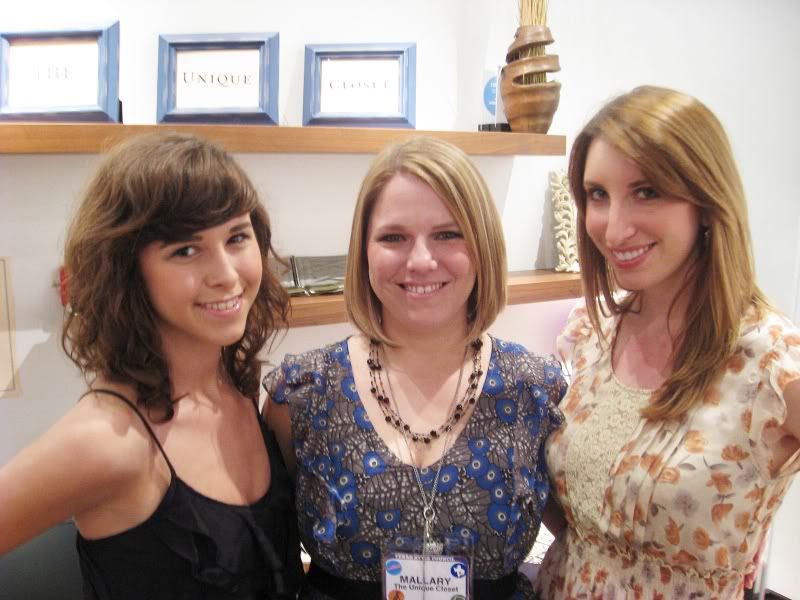 Bailey, Mallary, Me
Mallary and her husband Alvin own
The Unique Closet
, an online clothing boutique that offers FREE SHIPPING every time! The Unique Closet was a sponsor of TSCC, and so they were able to have a booth at the party. Bailey and I went with Mallary to help her promote TUC (I like acronyms) and meet other bloggers. Here is a glimpse of what we did last night (though I'm a terrible blogger and wasn't snapping photos all throughout the night. Whoops!)
See the baby in the background of the next picture? I held that baby. And it made me want one. Sorry, Matt.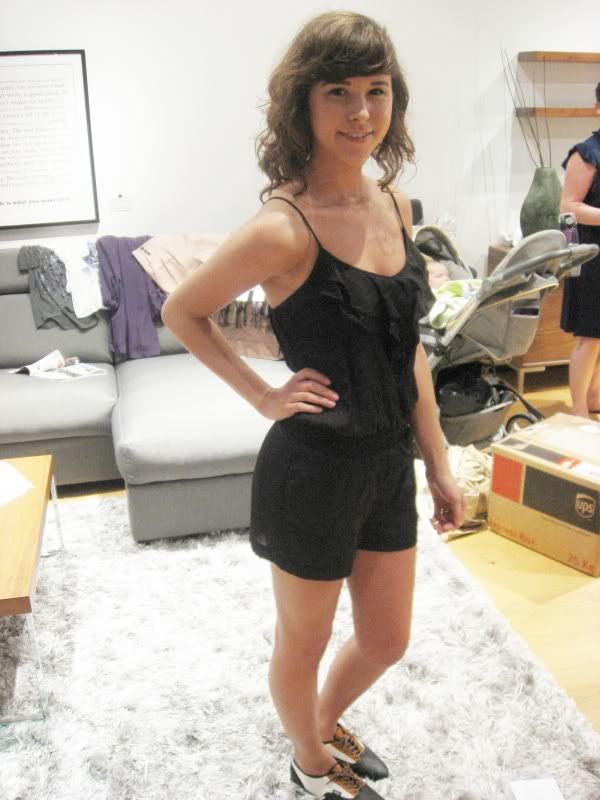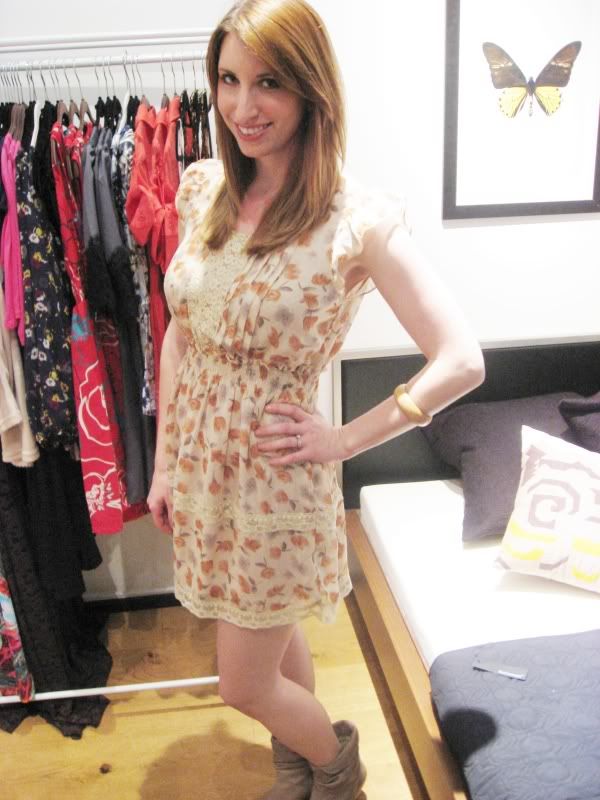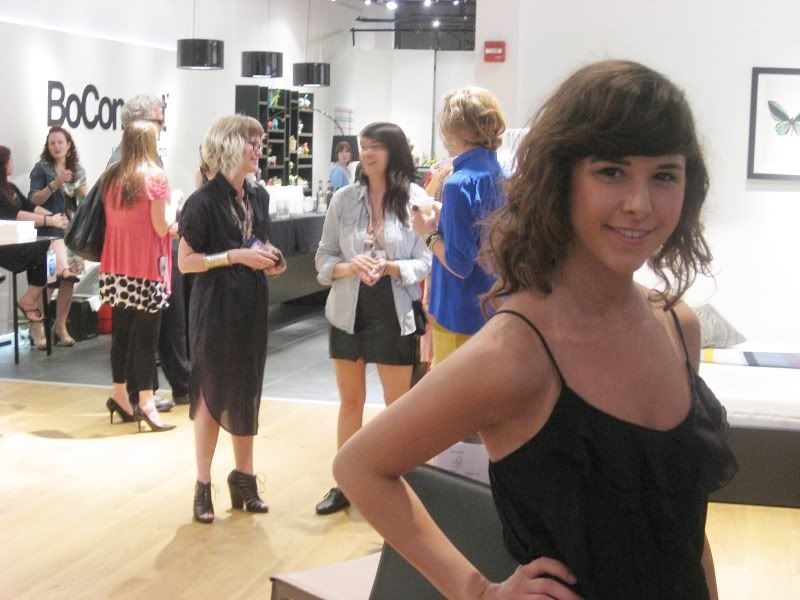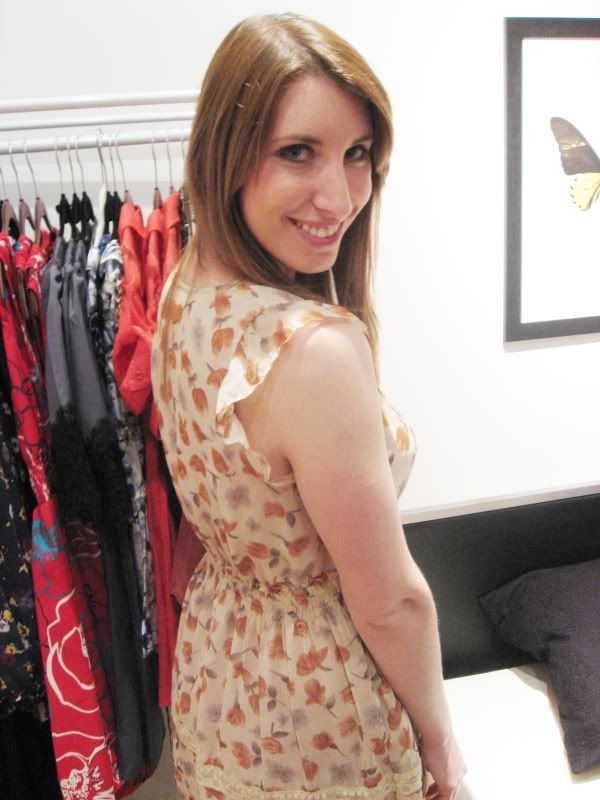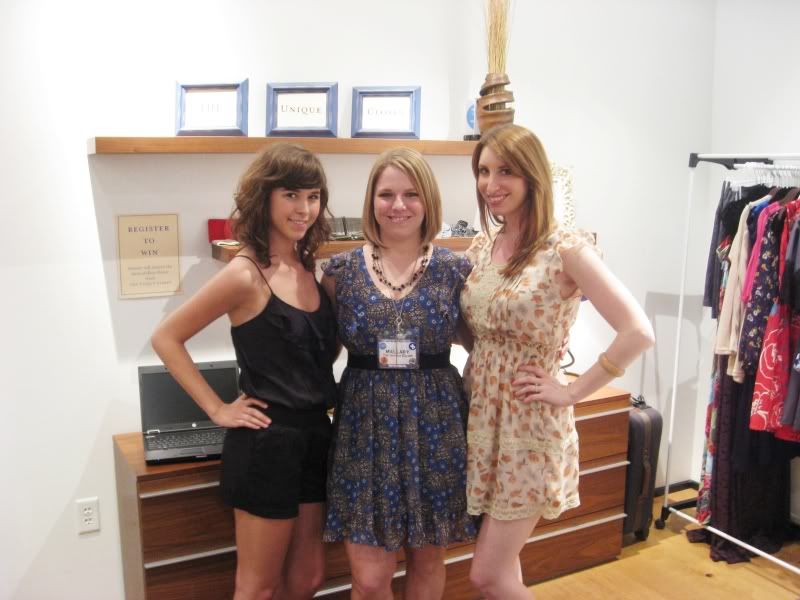 Bailey got a TON of comments on her shoes!