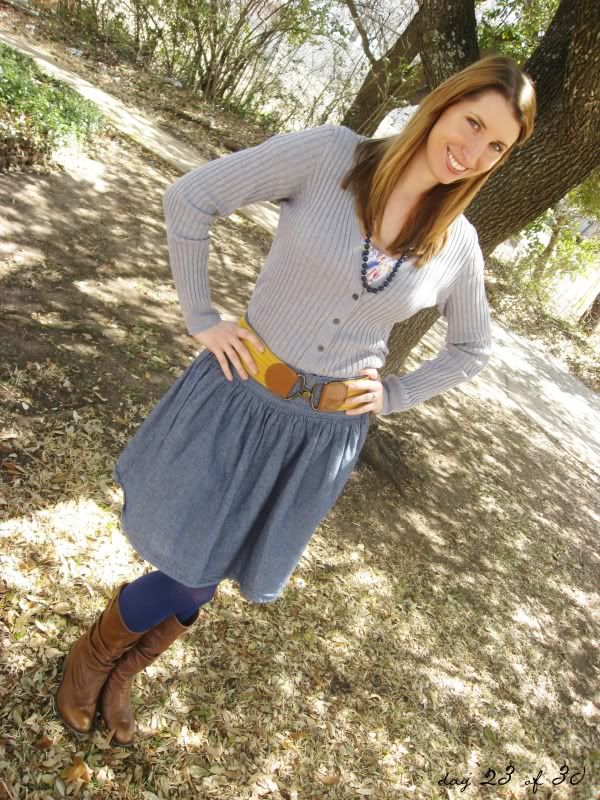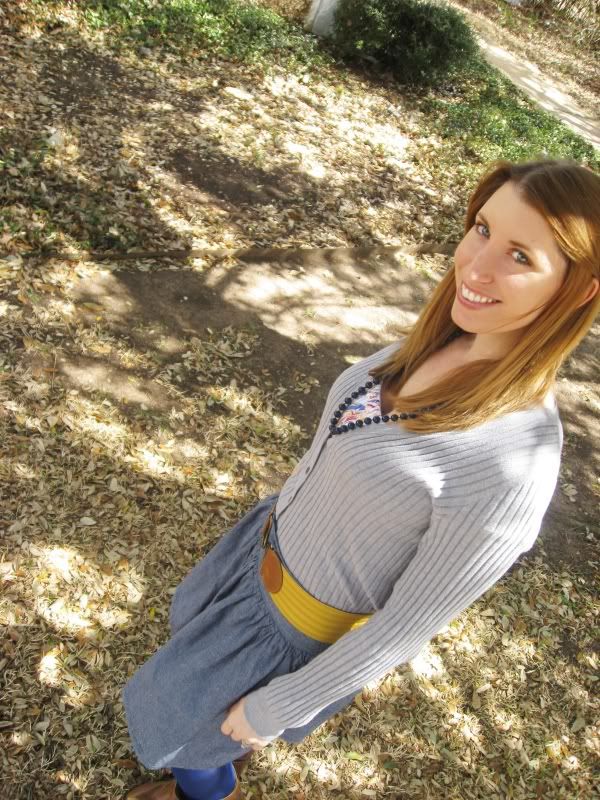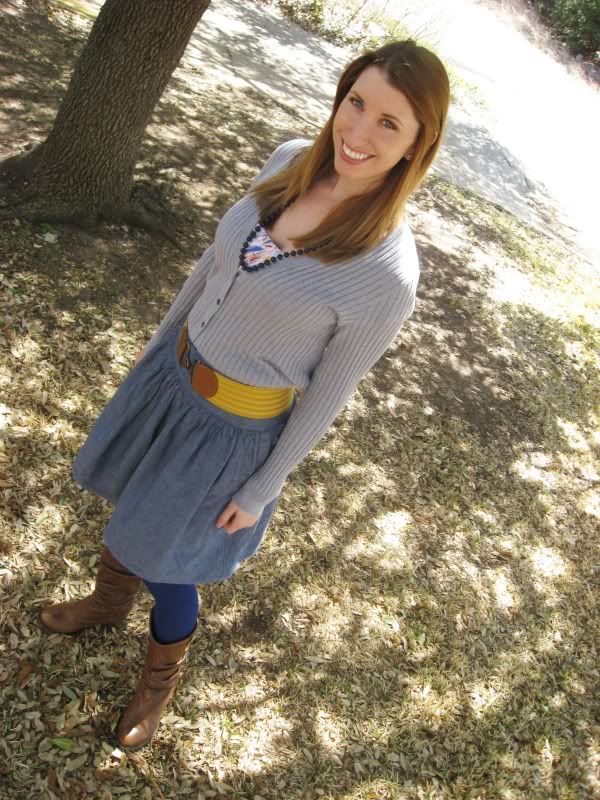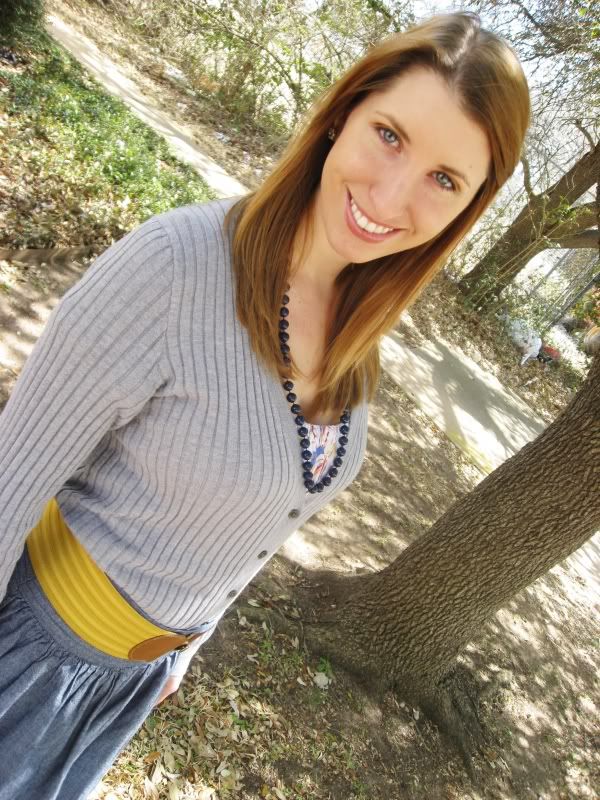 Top: Anthropologie, Cardigan: Gap, Skirt: Anthropologie, Belt: Old Navy,
Tights: Target, Boots: Steve Madden, Necklace: Gran's
As promised, I have two outfits for you today. One is my Sunday best and the other is my Sunday run around and do errands outfit. Actually, it's my Sunday stay at home, catch up on television shows and start to pack outfit. But, errands and those things are basically the same, right?
This first outfit just popped into my head this morning. Tomorrow I'm thinking I'll just close my eyes and randomly grab things. I like the peek-a-boo shirt sticking out underneath and I like the pop of color with the belt and tights. At church today, I was told about another girl there who has a fashion blog, and met the husband of a lady who runs an online clothing boutique
The Unique Closet
. I love meeting new people!
Moving on to outfit numero dos: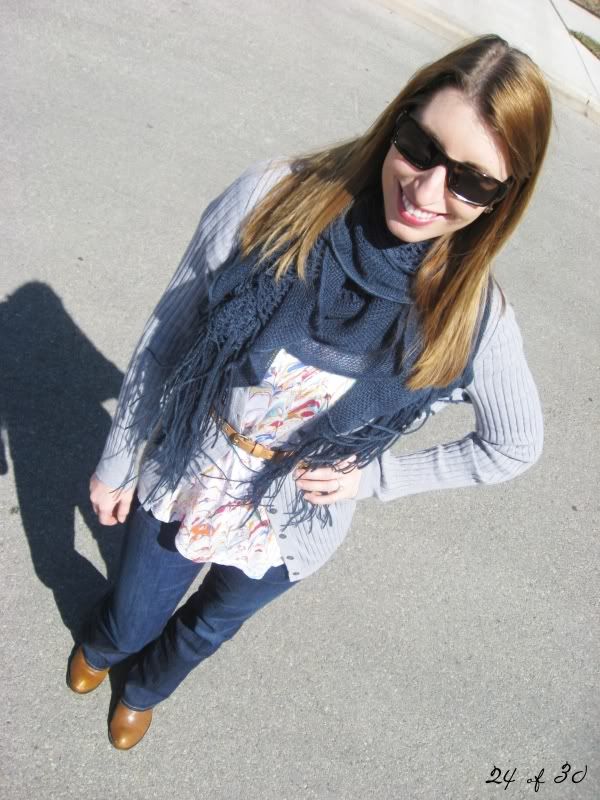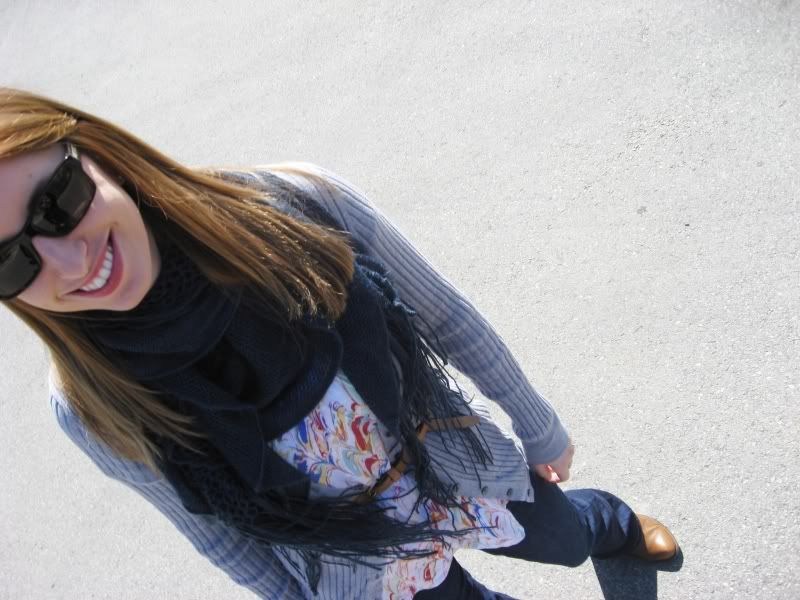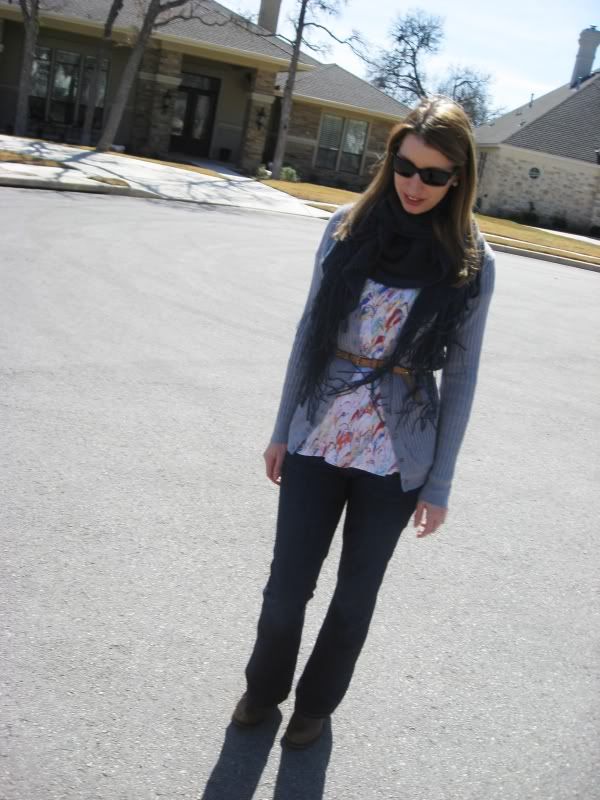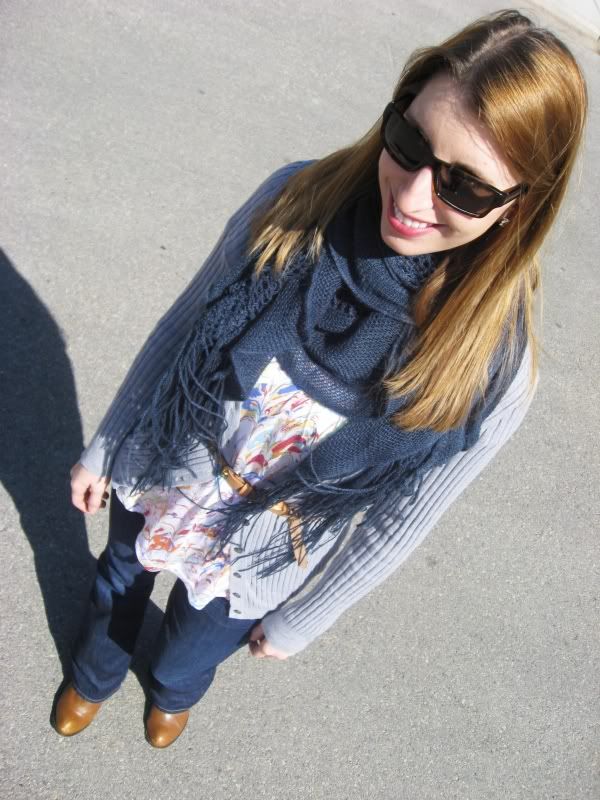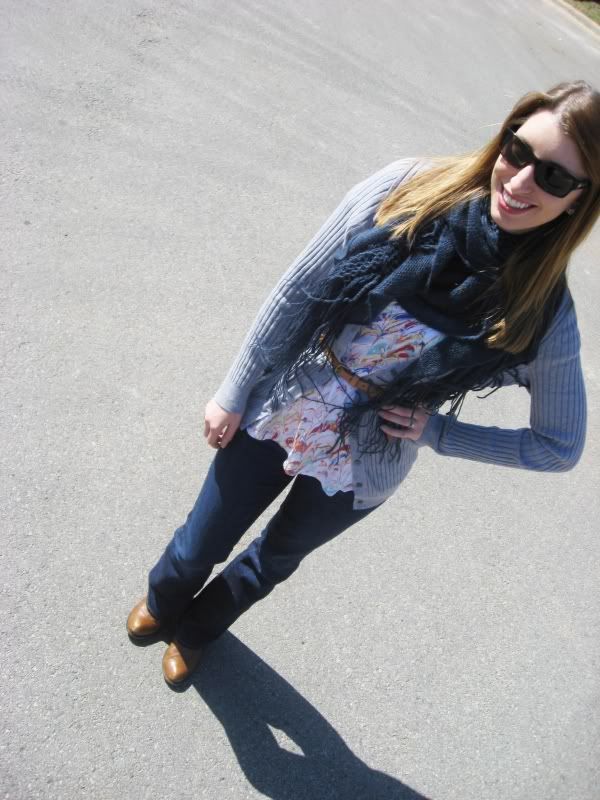 Top: Anthropologie, Cardigan: Gap, Jeans: GAP, Belt: J. Crew,
Boots: Steve Madden, Scarf: Gift from MIL, Sunglasses: Burberry
As you can see, I kept the same shirt and cardigan, but mixed up everything else. The cold weather called for jeans, and the scarf is just so comfy I wanted to wear it. I'm off to go stare at our closet until things pack themselves, but I want to leave you with my awkwardly awesome picture of the day. I was telling Matt to stop taking pictures when I wasn't ready for them. Thanks for capturing it, Matthew: