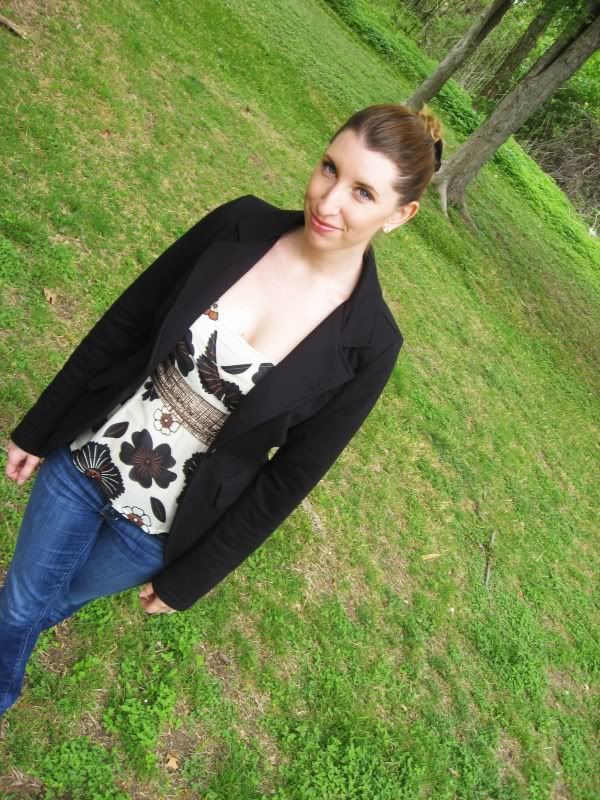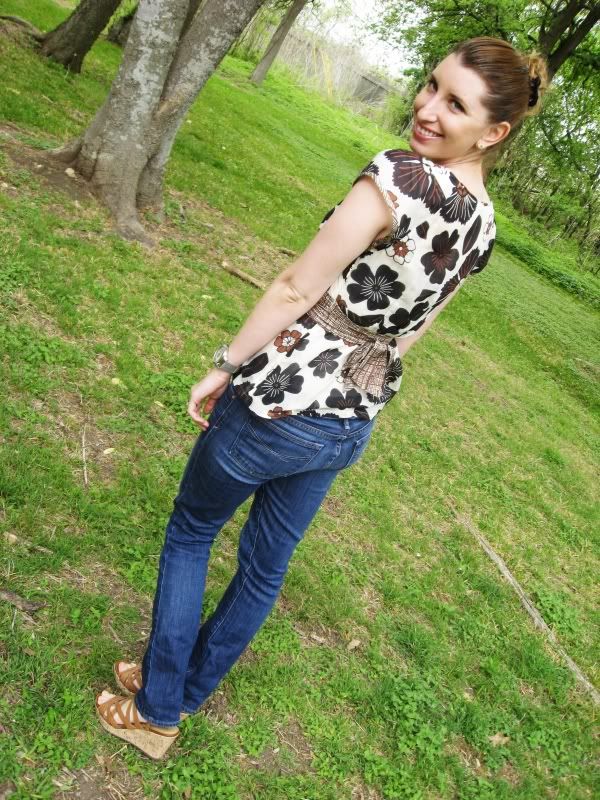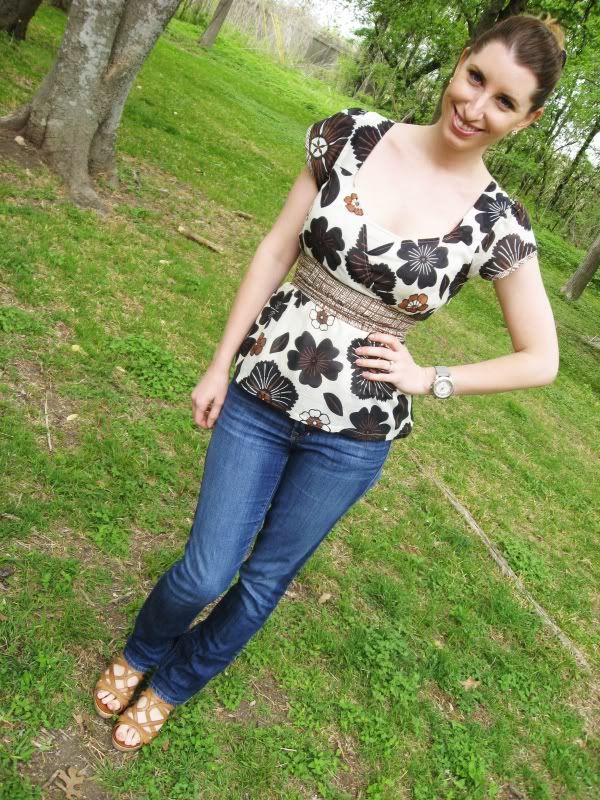 Top: Anthropologie, Jeans: Gap, Shoes: Katie and Kelly, Watch: Fossil, Blazer: Macy's
Today is depressing. It's cold and cloudy outside and both Matt and I have have to work tonight. Boo. However, we are (mostly) settled into the new apartment. I say mostly because I'm sitting here in a pile of clean clothing and have no where to put them. I'll have to figure that one out later.
Over three years ago in early 2008, I had just started dating a guy and he gave me a gift card to Anthropologie for Valentine's day. This shirt is what I bought with it. Fast forward three years and some change and I am now married to that guy, blogging while he cleans the kitchen. Not too shabby, eh? I got a compliment on my outfit AND hair today, so in that sense I'm pretty sure my day was successful. I wonder if I'll get any compliments on my work uniform later. Maybe from the creepy 80 year old man who orders the chicken and complains about it every time but always tells me I have a great smile or asks if I've always been this pretty. Here's hoping.
And, to top today's post here I am in all my angry, cold glory. Thank you for capturing this moment, husband: