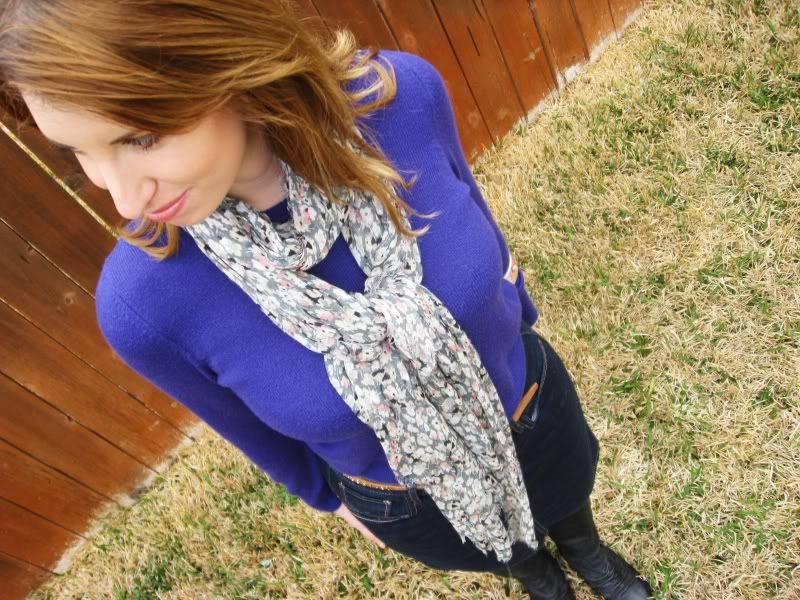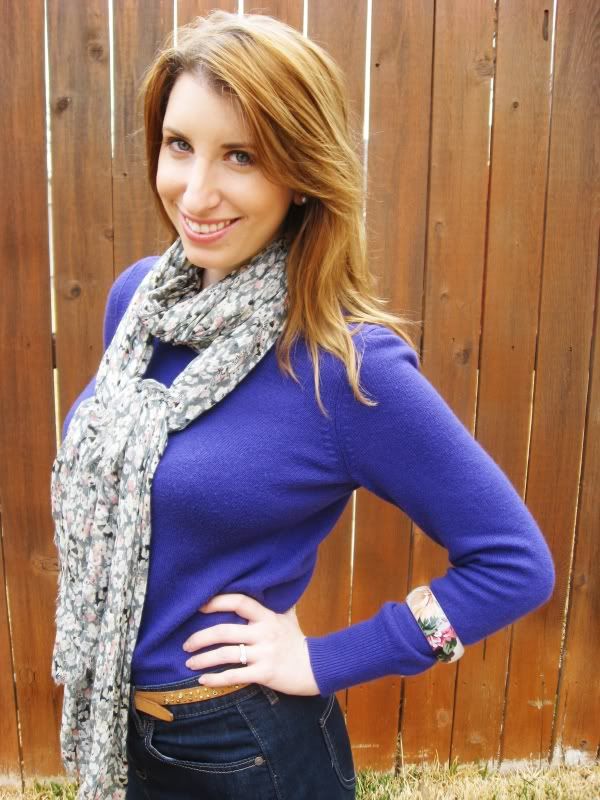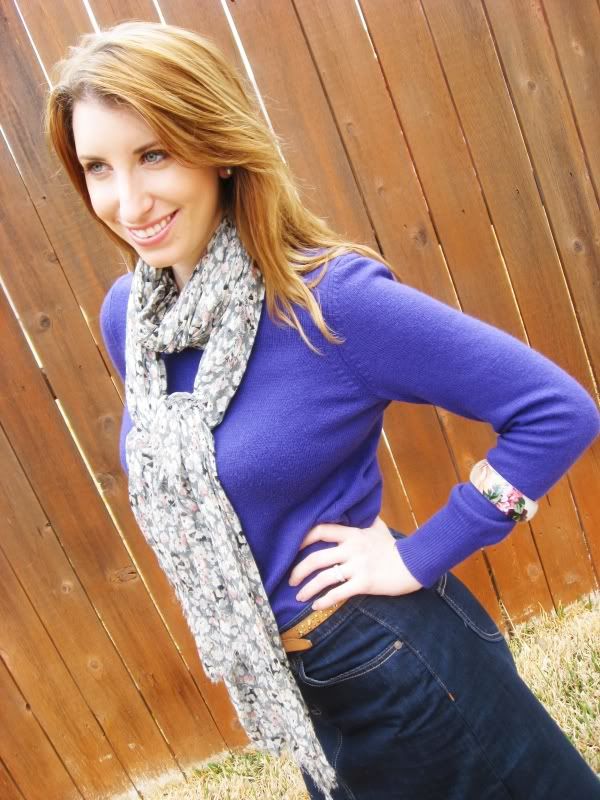 Sweater: Gap, Skirt: Old Navy, Boots: Zigi Soho, Scarf: Gap, Bracelet: Lulu's (won at TSCC), Belt: J. Crew
Done. Finished. Fin. Completed. The end. It is over. Winter 2011 30 for 30, I am done with you forever. I'm not quite going out with a bang with this outfit, but I'm going out nonetheless. I had to get this out of the way to make room for more fun things such as the Texas Style Council Conference.
This outfit wasn't very inspired. In fact, it was very uninspired. I just wanted to get the 30 for 30 over with. I... win and fail at the same time for this one. Such is life. Husband is wanting me to take a nap with him since Mr. Daylight Savings Time ruined our sleep last night, so I think I'm off to do that. I will try to upload pictures of some TSCC things a little later, but that depends on if I decide to go to the grand finale of the conference tonight. Oh la la!