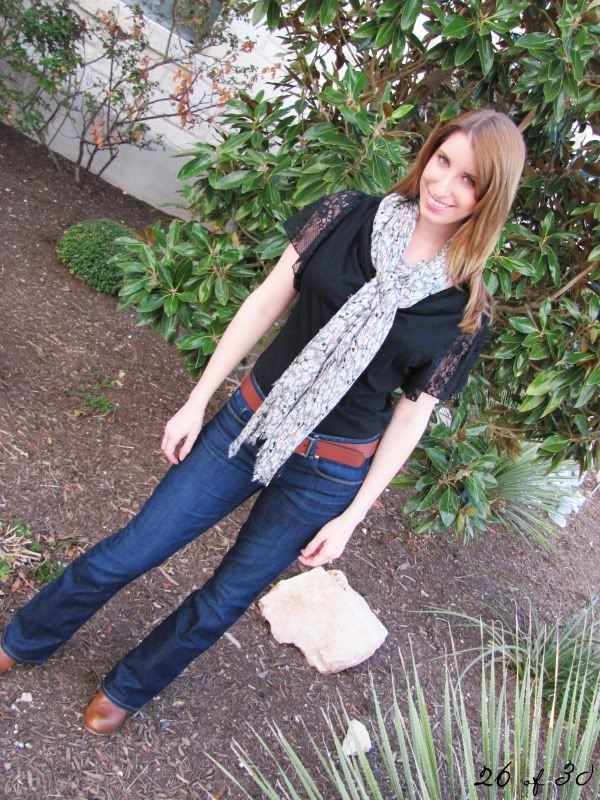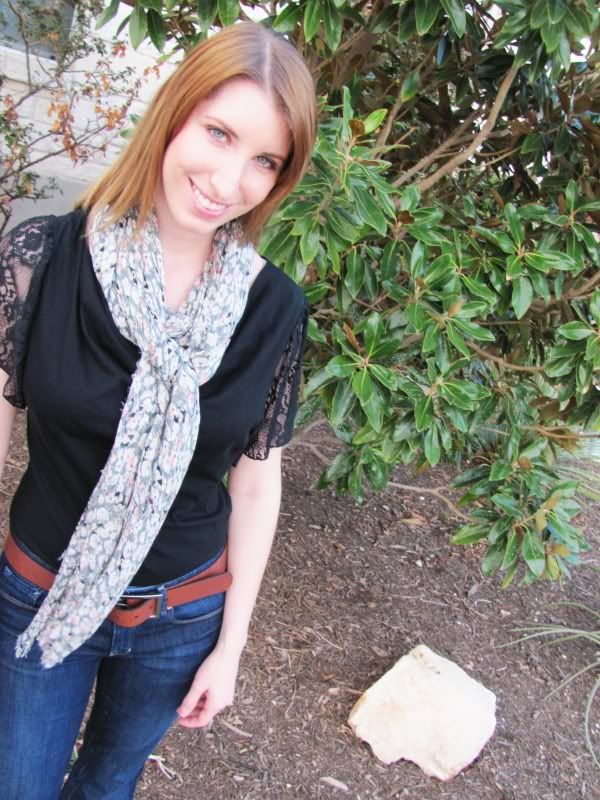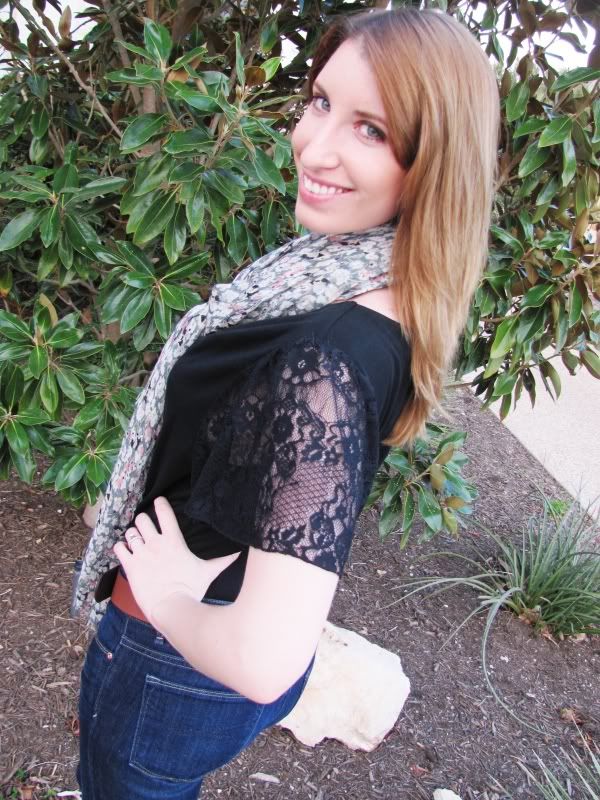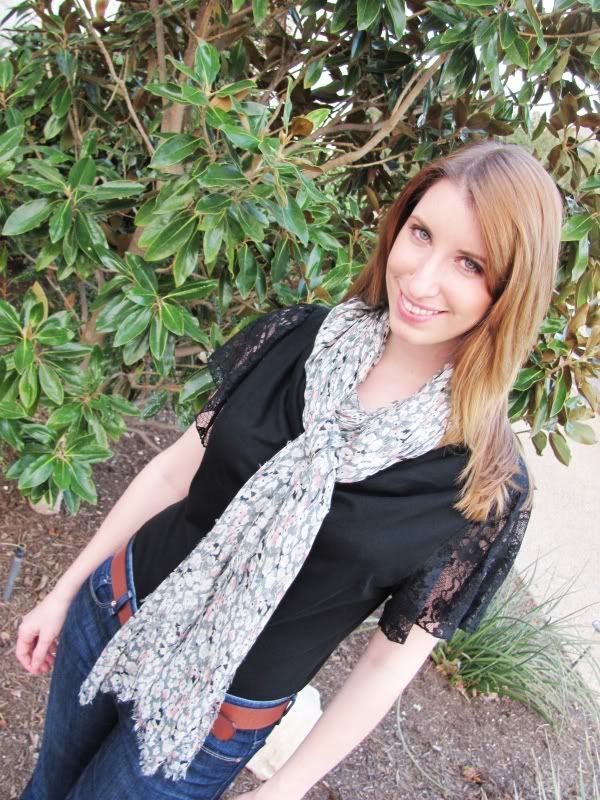 Top: Gap, Jeans: Gap, Belt: Gap, Scarf: Gap, Boots: Steve Madden.
Matt and I went to a home group tonight and really enjoyed it. There were great people, good conversation and I was given some delicious dessert. What more could a girl ask for? Oh, I know... a day off! Which I also have today. I'm hoping I can get some stuff accomplished. Organizing, laundry, organizing and packing. Our room is large, and it is super crowded right now. Maybe I'll show you a sneak peek later on. Maybe I'll also show you a sneak peek of my awesome craftiness the other night. Just maybe though. If you beg.
This outfit wasn't inspired by too much. I wanted to try tucking in the shirt to jeans, realized it needed a belt, and then realized I wanted to wear a scarf. Ta-da! I'm a big kid now (boom, boom). Okay, off to start my day. All of you 9-5ers, I'm strangely jealous yet oddly not jealous at the same time. Good luck to you today. By the way, I just realized I'm a walking advertisement for GAP in this outfit. They should give me money. GAP, can you hear me?