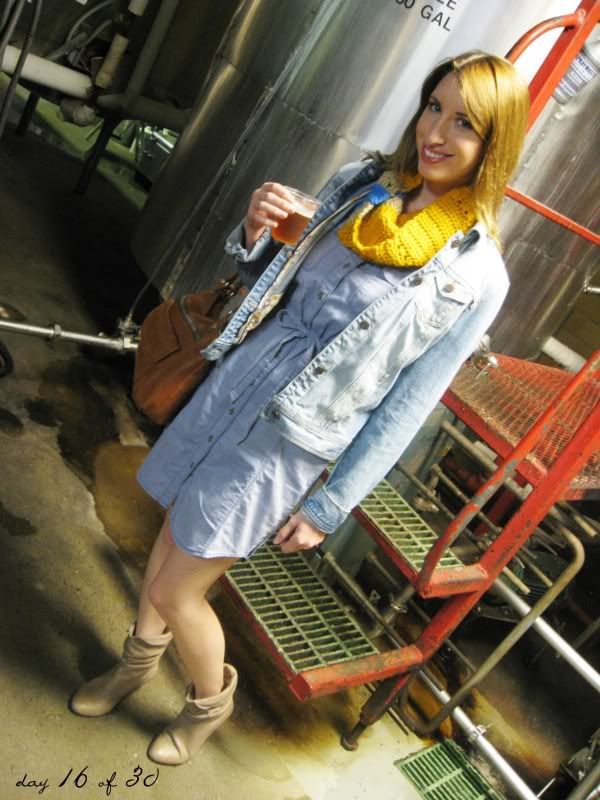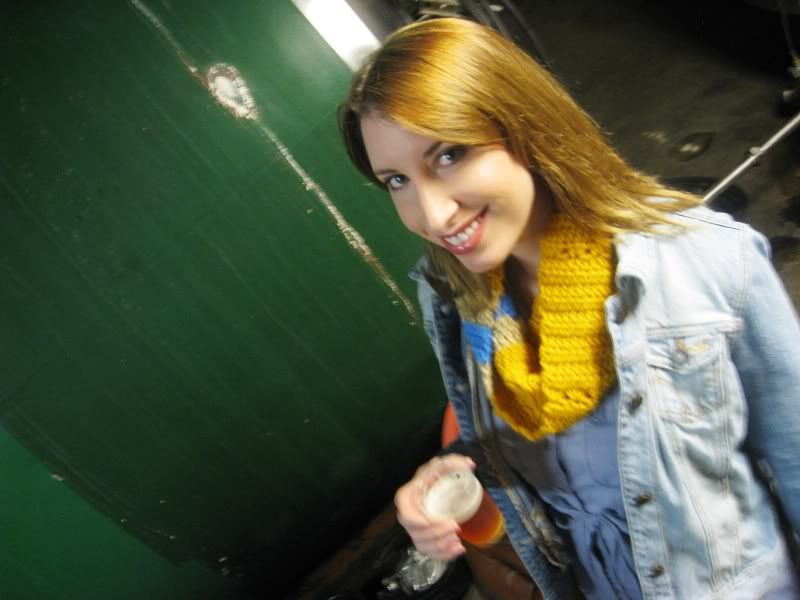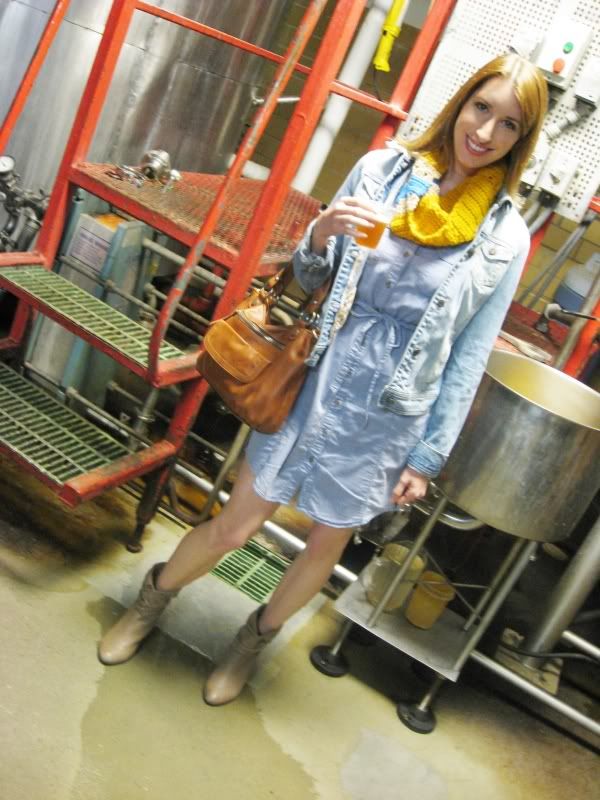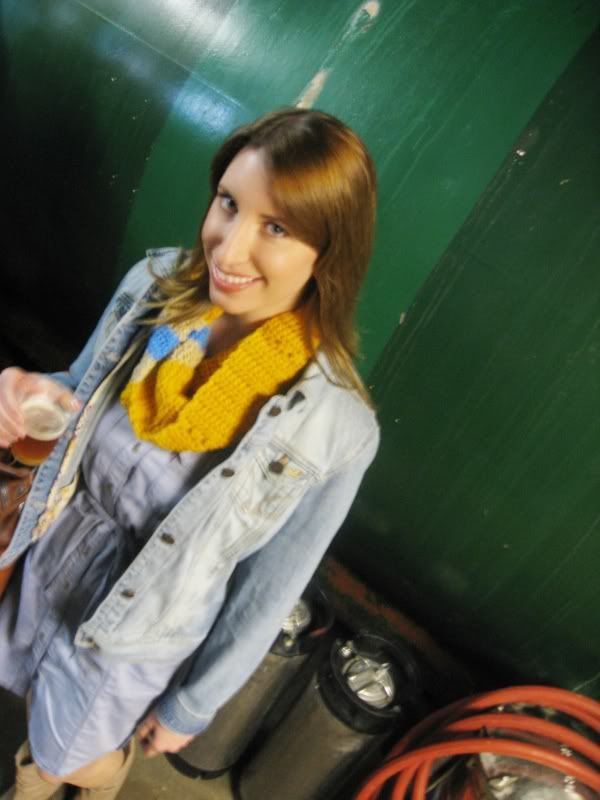 When?:
February 26, 2011
Where?:
Live Oak Brewing Company
Dress:
GAP
Jacket:
Hollister
Scarf:
Sister Ariel
Boots:
Steve Madden
Purse:
Fossil
Beer:
Live Oak Big Bark Amber
Oh my gosh, you guys. We have so much to talk about! Ready?
1. Today Matt and I have been married 8 months. Time has flown by!
2. Today we celebrated our 8 months by going to Live Oak Brewing Co. and getting a ton of free beer. Hooray!
3. We almost had a near death experience today. We were forced to scrape the side of the curb on the frontage road when some lady in a blue Toyota Prius decided it was a great idea to merge over without looking. I'm pretty sure she still has no idea she almost made us crash.
4. I bought tickets to L.A. for MOH Ashley's wedding in May. SO EXCITED!
5. As you know, we've been apartment hunting and have now been approved at the complex we wanted. Hooray! We move in March 24.
6. I'm behind with my 30 for 30. Way behind. And all of this apartment whatnot (we shopped ALL day for stuff yesterday) is distracting me. I'm sorry. Maybe I'll just put on 14 more outfits and take pictures of them all. Great idea, no?
Okay, now that I have that all out of the way, let's talk about this outfit and my lack of pictures. We took these inside the brewery, and try as he might, poor Matt had a difficult time with the lighting. It was pretty dark in there. It could have been the beer though. Seriously. They gave us approximately 36 ounces of beer. Eek! It was delicious though. Thanks, Live Oak! I wore this dress for the comfort level, and I'm so glad I brought the jacket because it was coooold. My favorite part of this outfit is my new scarf though. Sister #2 (Ariel) made it for me! Isn't it to die for? I love it. Ariel, if you're reading this... I might try to get you to make me more. It's my new favorite!