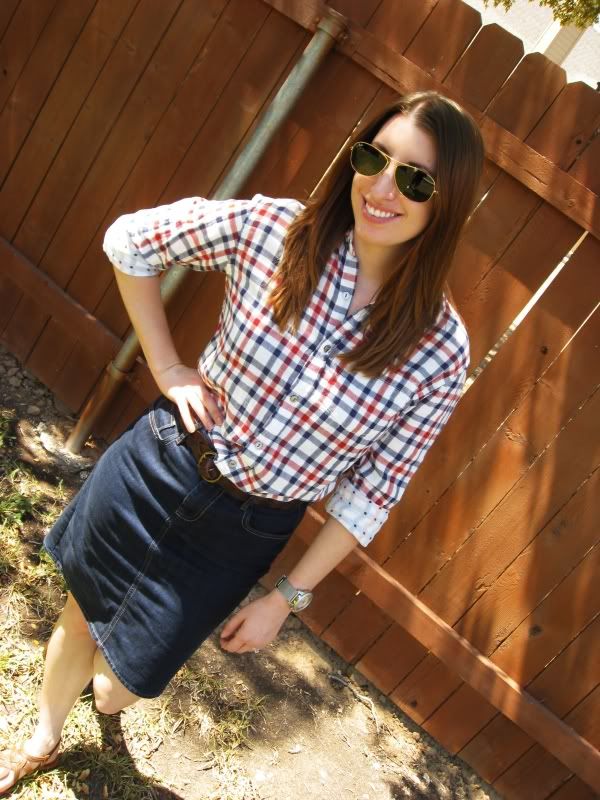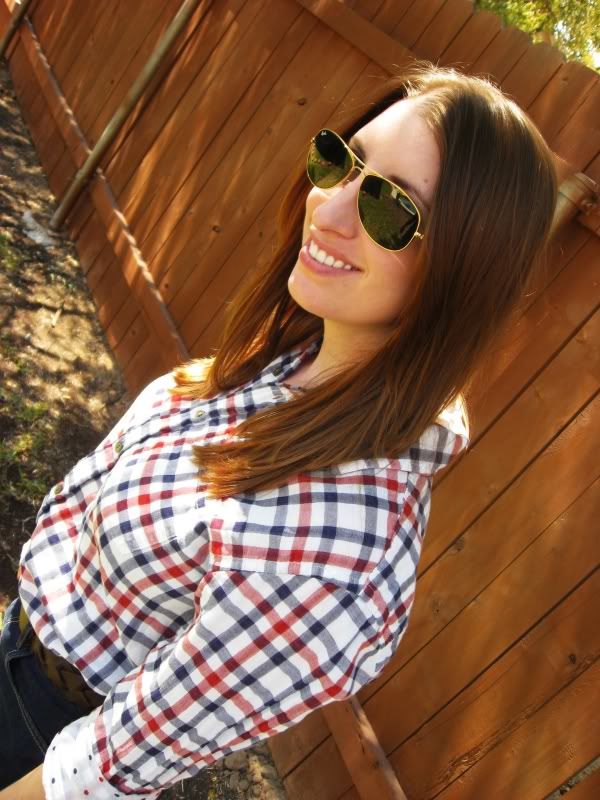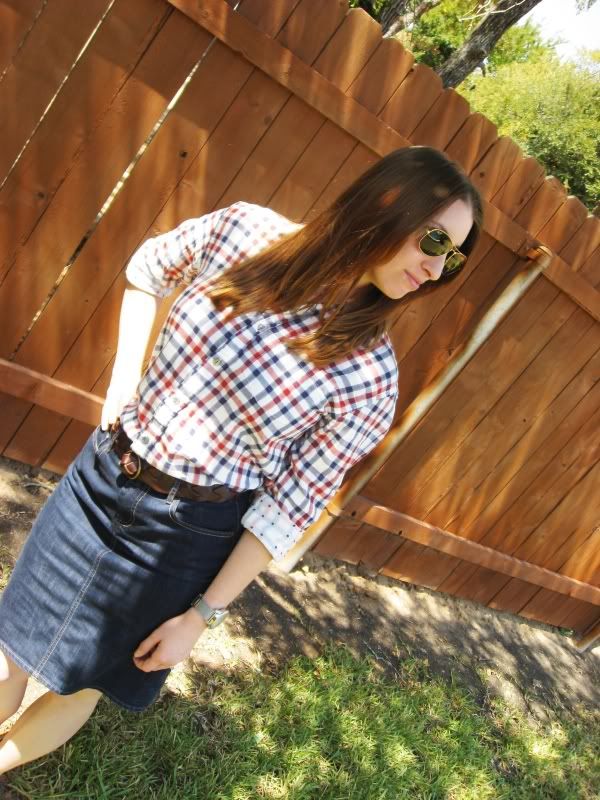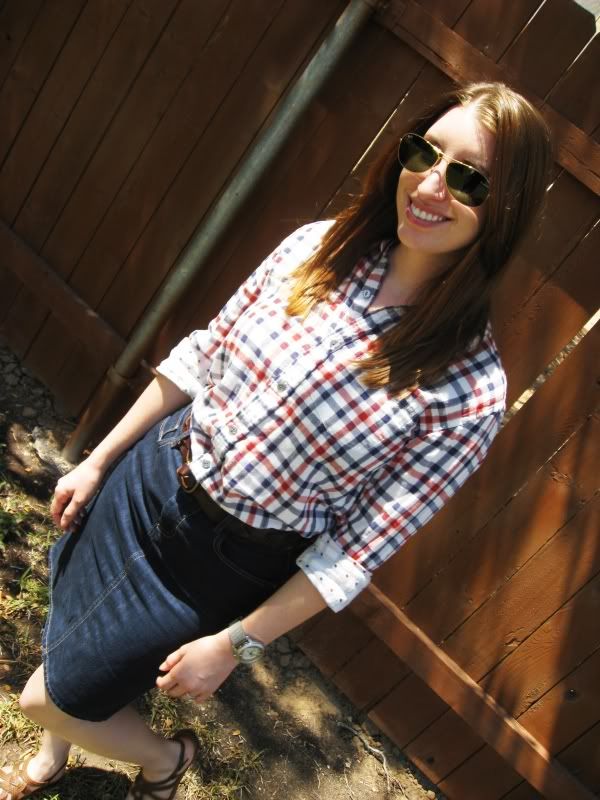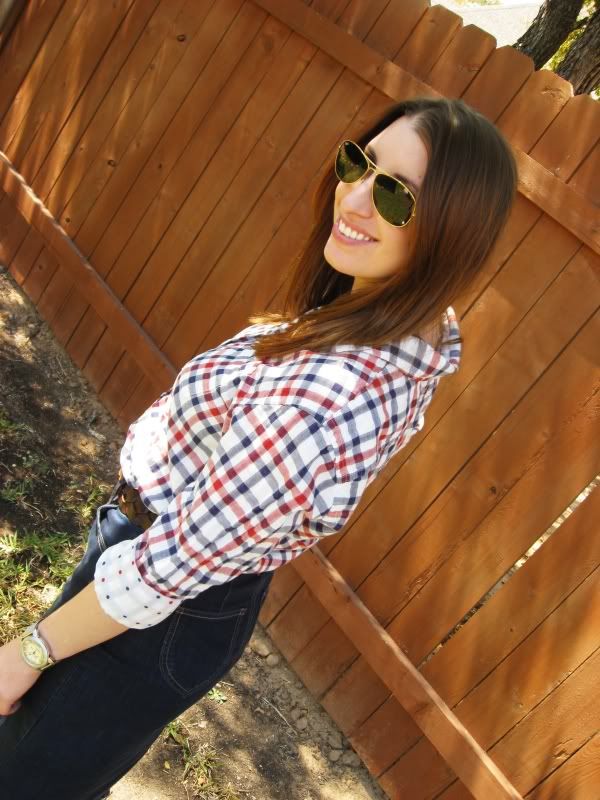 Shirt: Gap (men's), Skirt: Old Navy, Belt: Anthropologie,
Sunglasses: Ray Ban, Watch: Fossil, Shoes: DSW
First and foremost, today is a day I will always remember, just like most of the population over the age of... 18? 19? I don't even know. It was an extremely trying and troubling day for our nation, just as many days have been before and after September 11, 2011. For those who were immediately affected, I pray for your healing. For those in our armed forces and law enforcement, thank you. And for those of you who were, like me, watching it on your television screens, continue praying for our nation and the people of the world.
On a lighter note, today I played personal shopper. It was quite fun! It was like I was shopping for me... only I didn't spend the money and don't get to take the clothes home with me. Hmm. However, the friend I was with seemed like she really enjoyed it and I can't wait to go play around with her new pieces and show her different ways to remix them. Next on our list for her: Shoes. There wasn't enough time today, but there will be. Oh, there will be.
Other than that, we went to church and Matt watched some football while I slept on the couch. Glorious. Now, I'm sitting here alone eating a grilled cheese and grapes. This. is. the. life. Grilled cheese and grapes. It's like I'm 7 again.
Other outfits with this shirt: The Cold, Hard Truth, Plaid is Rad