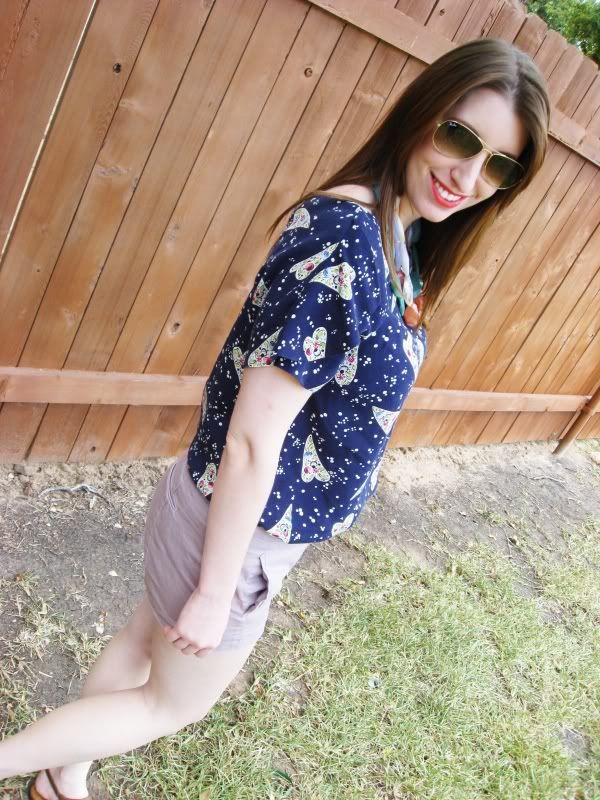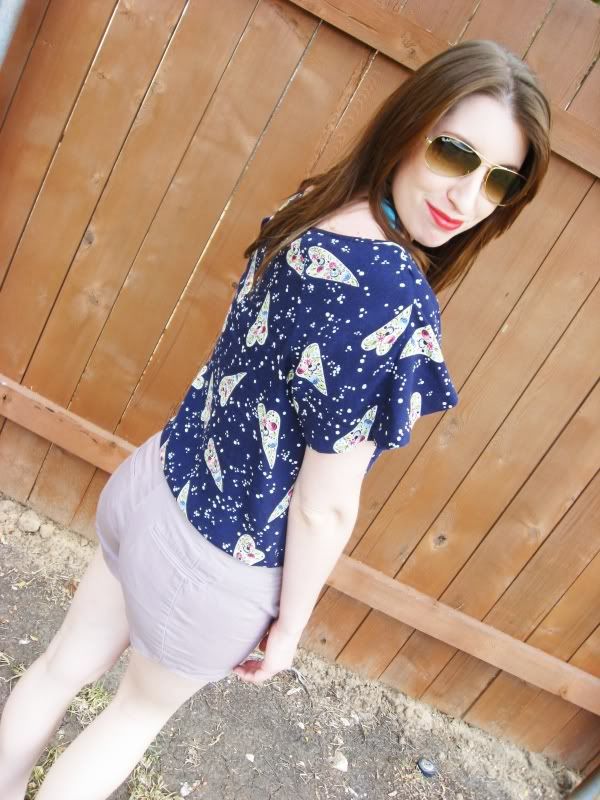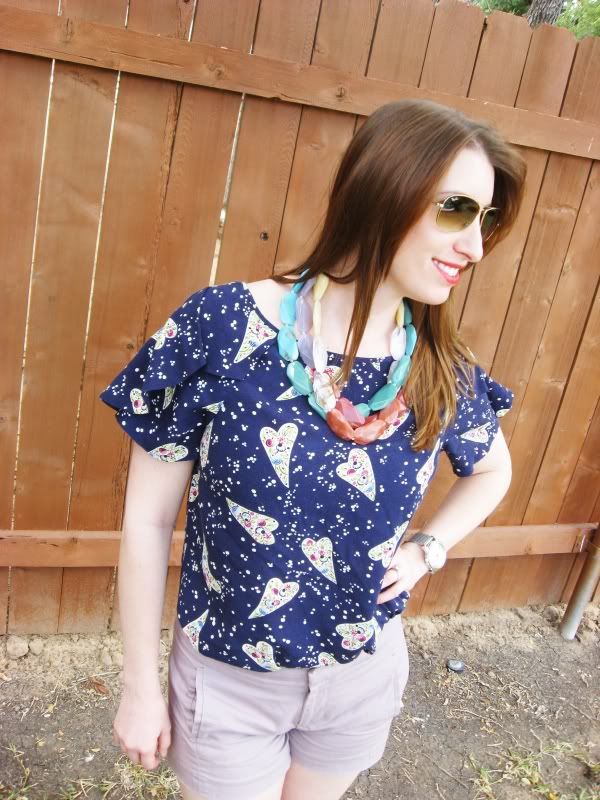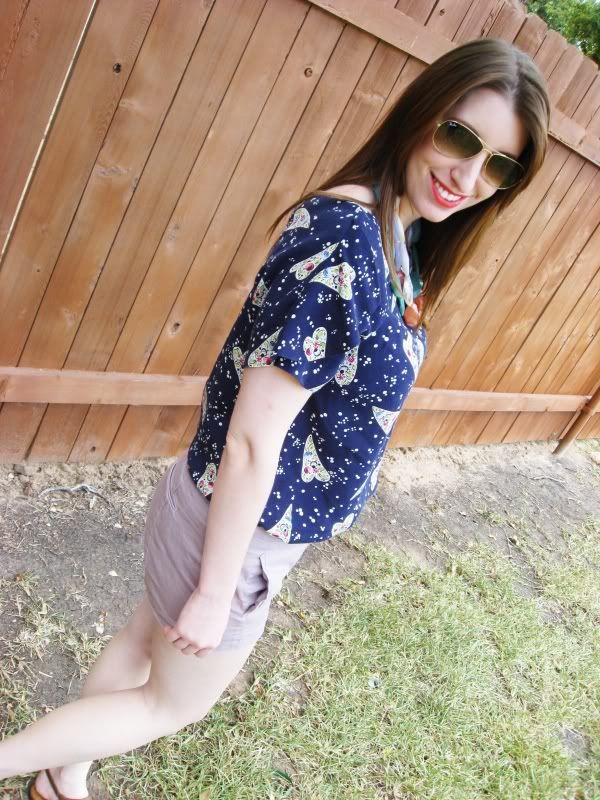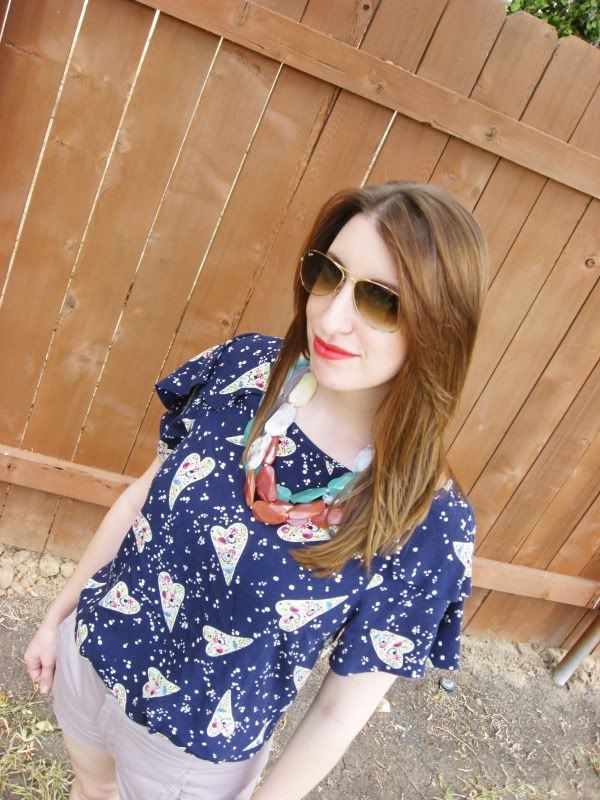 Shirt/Necklace: Anthropologie, Shorts: Gap, Sunglasses: Ray Ban, Shoes, DSW
Let's be honest. I don't know when these pictures were taken... probably in July. Or maybe the beginning of August. I really don't know. Also, my lips are bright. Moving on...
Today was a relatively uneventful day. Does that make me an uneventful person? Maybe. Here's the blow by blow: 5am - alarm went off. 6am - began work. 3pm - got off of work. 3:10pm - went to other job. 7:20pm - got off of other job. Now... I'm here. Maybe I'll see if there are new episodes of some mediocre shows on Hulu to watch before I go to bed for the night. I'm a super exciting person, I know.
However, tomorrow on the other hand, Matt and I do have plans with some of our favorite friends here. The boys are going fishing, us girls are playing spa day, and then we're going to go out to eat somewhere cheap for dinner. Cheap being the key word. Delicious would be good though too, I suppose.
To make up for my lameness, I thought I would do a little bit of Awkward and Awesome Thursday:
Awkward:
Random people grabbing my hand to look at my rings
Yawning as guest walk up to buy things. Whoops.
Almost getting hit by the truck I didn't see. Sorry for scaring you whoever you are.
Not being able to think of words. Today the word forgotten was "cheese."
Having an upset tummy.
Being suuuuper sore. Getting up and down is so, so painful.
Awesome:
People telling me my rings are gorgeous without grabbing my hand.
Getting a free taco. Hooray!
Thinking about how I don't have to get up until 6am tomorrow.
Knocking out one more day at Aqua-Tots. Only 3 left!
Babies that smile at me. I just love them all.
Alright, y'all (I've lived here over a year now, I'm allowed to say it), I'm off. Check ya on the flip side!