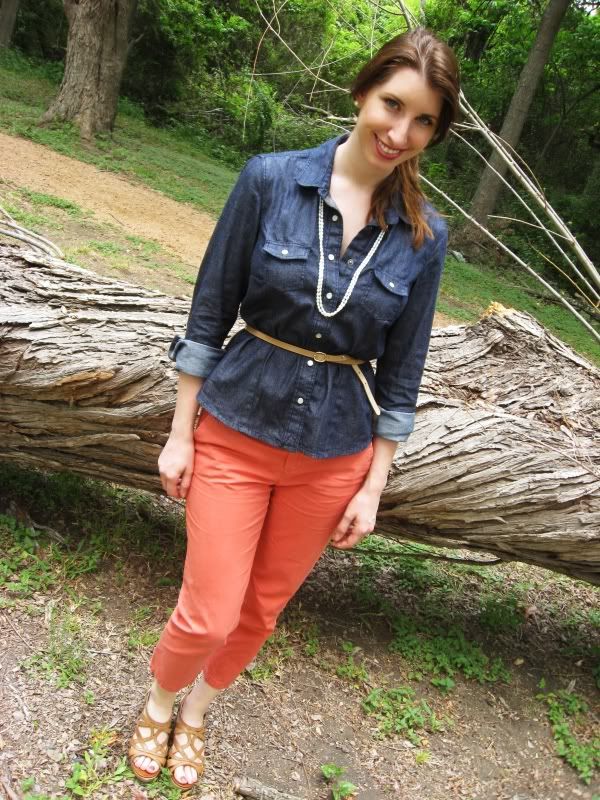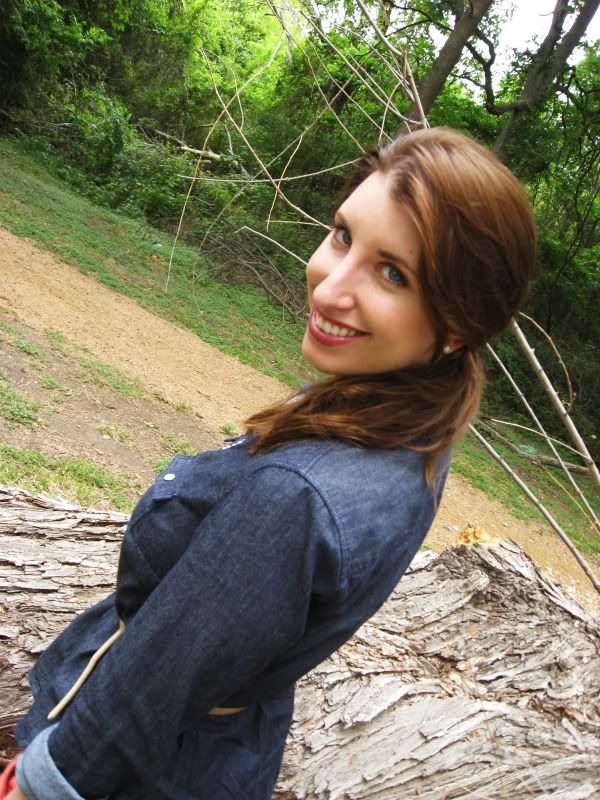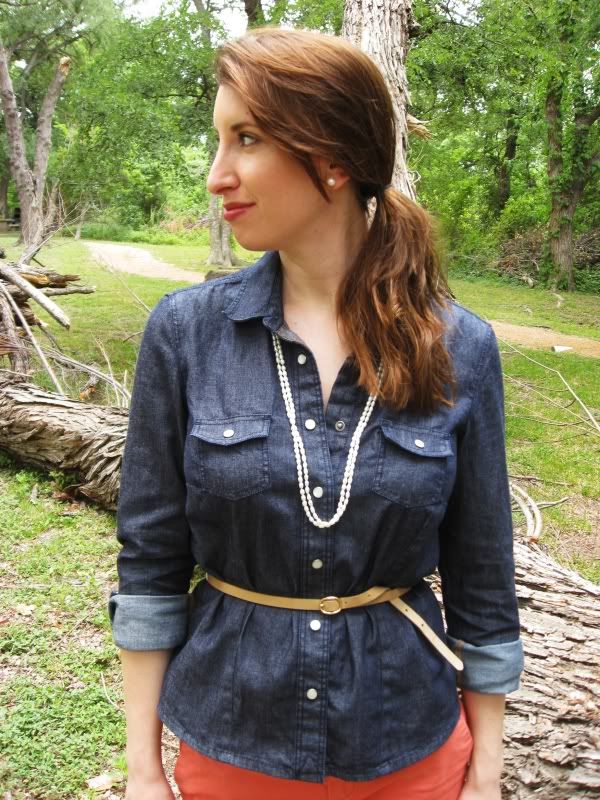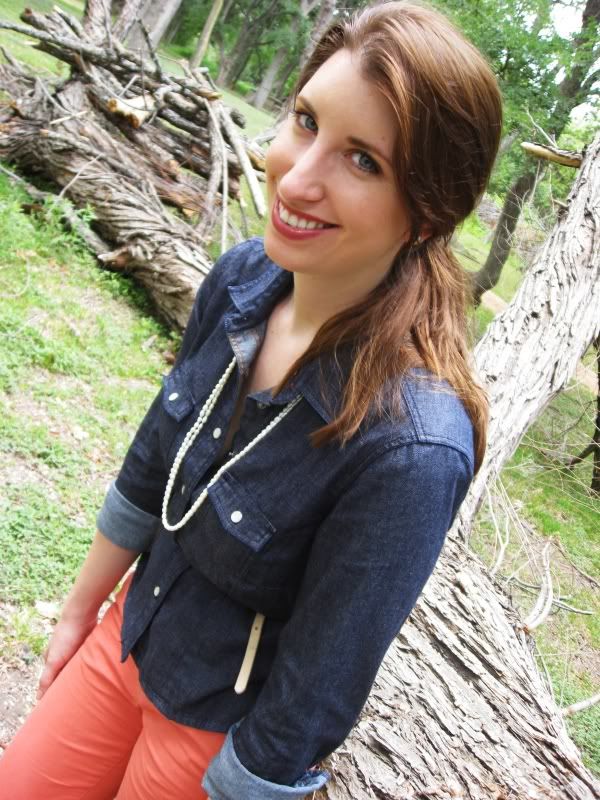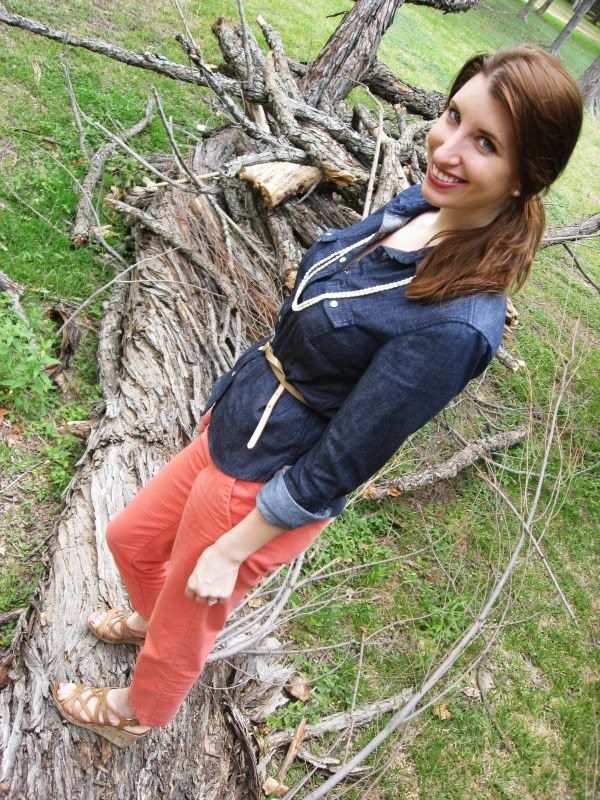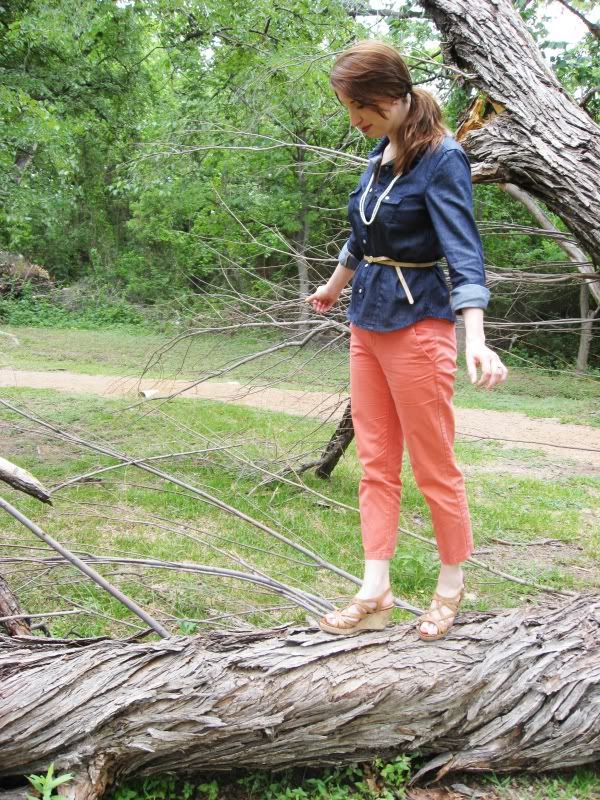 Shirt: Gap, Pants: Gap, Necklace: Mother, Shoes: Kelly & Katie
Yesterday was May first. Holy cow! I can't believe we are in month 5 already. It was also May Day... the day where you put flowers on random people's doorsteps, ring the doorbell and run. At least I think that's what you're supposed to do. I'm not sure I ever actually do it, so I may have the entire thing wrong. Oh well. Matt and I went to church yesterday and had a lovely time. There was a community lunch and it was so great to be able to meet more people there. Post church, we came home and hung out until I went to work. How was that, you ask? Busy.
I love these pants. The color is so fun and they are super comfy. I was kind of in a hurry and grabbed the first shirt I saw hanging in the closet. That happened to be this lovely thing. The one problem with it though is that I can't lift my arms very high in it. I think it's a small price to pay, plus, I have Matt to grab things for me, so all is well.
When this post goes up, I'll be at work. As I said last night, wish me luck!