It's no secret I have a love affair with Anthropologie (sorry, babe). As I was browsing yesterday I came across a dress. Not just any dress though, an amazing, fantastic, superb, gorgeous dress. A dress that I will dream about for days and weeks to come. What? You want to see the dress, you say? If if you insist!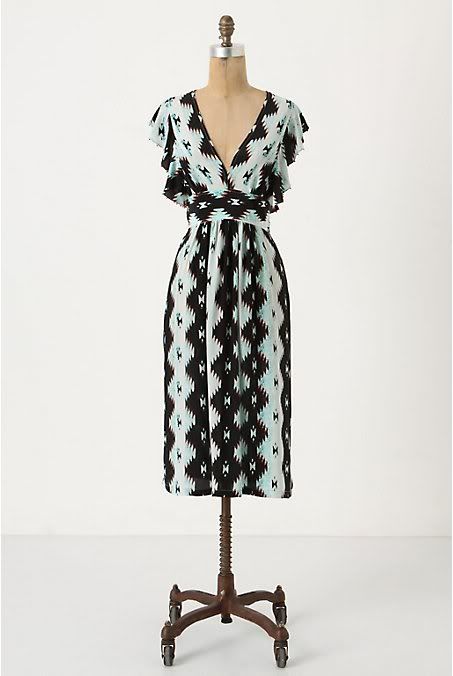 Fantastic, right? The print, the cut, the style. In the words of Rachel Zoe... I die. But wait! That's not it. Oh no, wait until you see the back:
Ohmygosh, you guys. As I imagine myself in this dress I'm wearing a sun hat, wedges and killer accessories. I'm strolling through a park arm in arm with Matt and we're headed to brunch with some VIPs. After brunch, we're going shopping at my favorite place, Anthropologie. Then, we're going to an art museum to browse before heading to dinner at some ritzy place with $20 cocktails.
But, this is all a dream. Unless this dress is knocked down a significant amount and I can talk my sweet, loving husband into letting me buy it... it will never be mine. Why, you ask? Well, Too Expensive Tuesday. My dream dress is $268.
Does anyone else obsess over pieces they can't afford? I can't be the only one...
*
Note: Matthew, please do not think that I am trying to say you need to buy me this dress or feel bad about not being able to afford it in our current financial situation because of us trying to pay off MY student loans and the very small amount left on your car. In fact, you're a saint for contributing money to my student loans. Besides, $268 is way. too. much for a dress. Though I can't promise that I wouldn't buy it if I found $2k on the ground tomorrow. Love you!