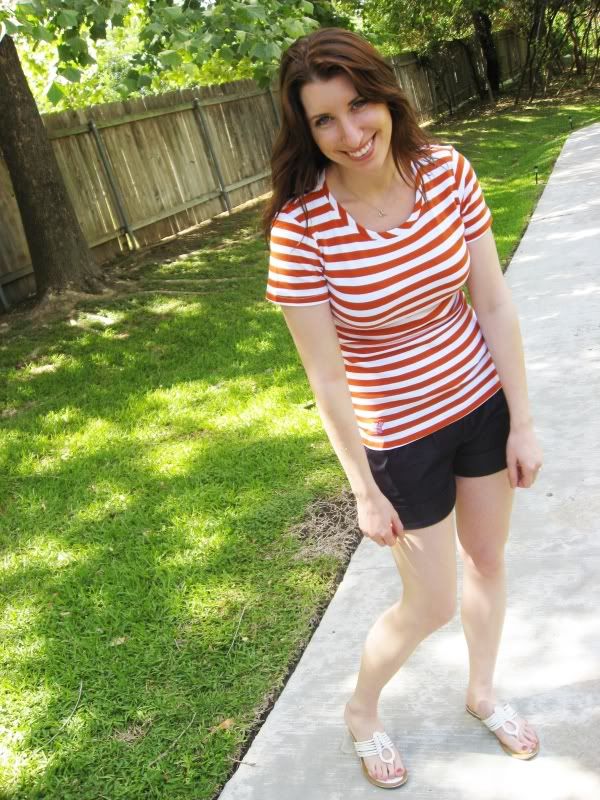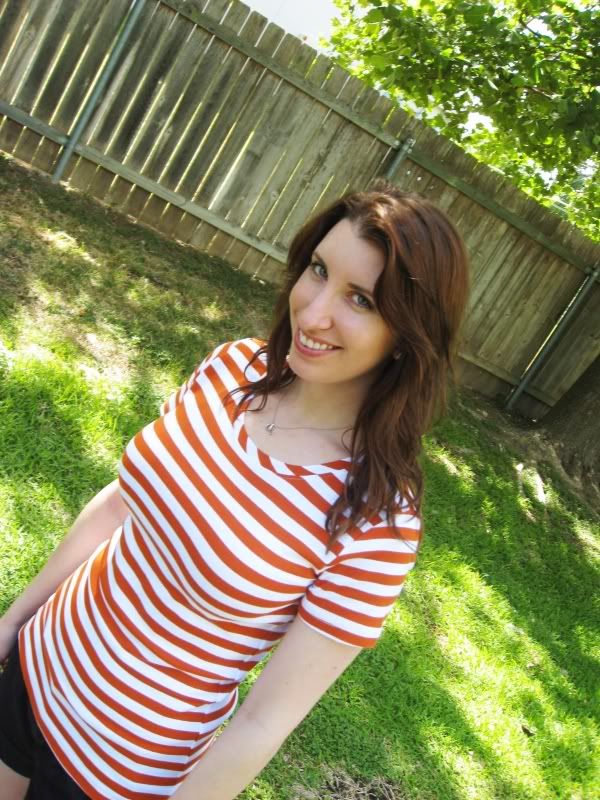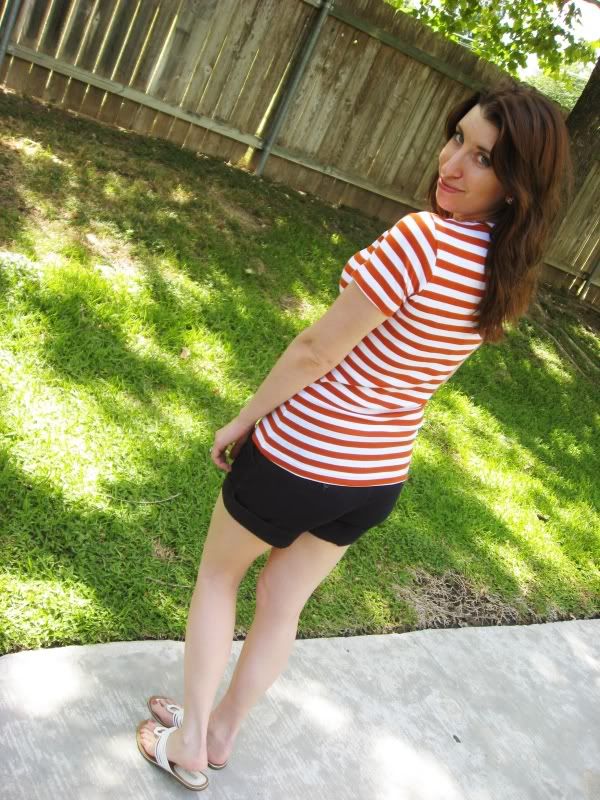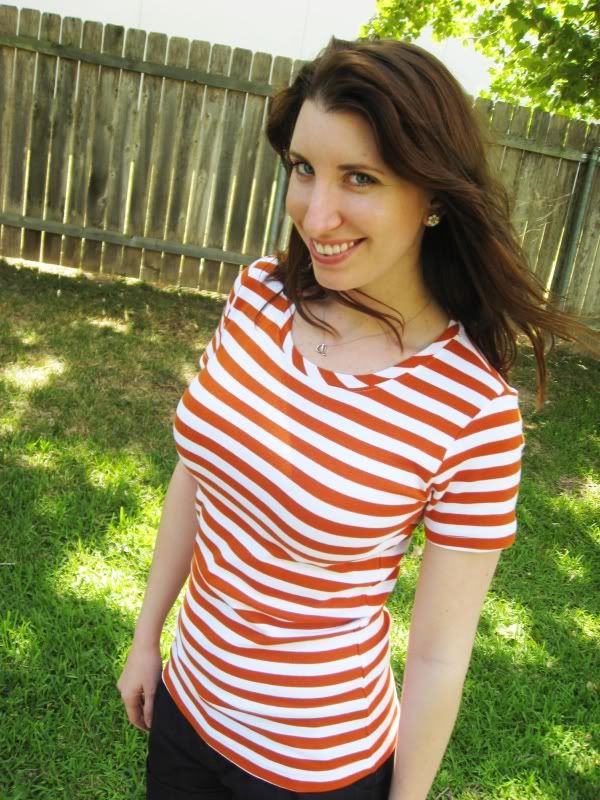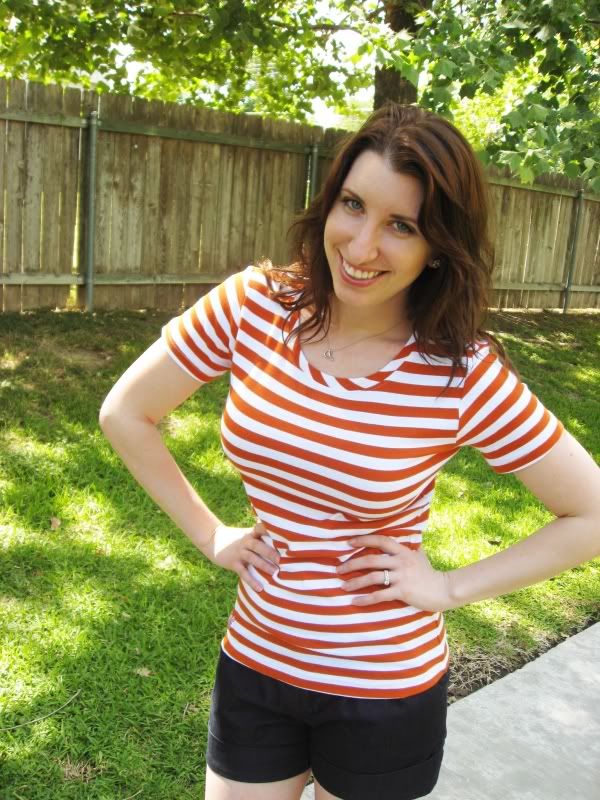 Top: Striped Shirt, Shorts: Target, Shoes: Macy's
Tomorrow I head to LA. Why? Oh, you know... no big reason. Only the fact that one of my oldest and best friends is getting married! Hooray! I am incredibly excited for her and can't wait to join in in the wedding festivities. While I'm there, I hope to get a chance to blog (if I can con someone into taking photos of me anyway). However, if I don't get a chance to, I will be back Sunday night with a post or two and will go from there. Tonight, however. I will be packing my booty off. I haven't started packing yet which isn't good. Especially since it's already after 7:30pm. I should get on that sooner rather than later.
This is a
Striped Shirt
that I got from TxSCC party. I chose burnt orange because, well, I live in Austin, Texas and burnt orange is the name of the game here. Plus, I like it. That helps. I hadn't worn it yet and thought today was the perfect day too. And, I like it! The shirt is super comfortable and I think it makes me look kind of slim. What girl doesn't like that? My outfit is a simple one, which is what I like most of the time (hence the name of the blog). I'm a no fuss kind of gal. Actually, that's a complete lie. Disregard the second part of that sentence.
Alright, my dears. Off to go pack I go. I'll see you when I get back from Ashley's wedding! PS. Go check out her
bridal shower
, it's amazing. Color me jealous! I'm sure her wedding will be just as gorgeous! I can't wait!