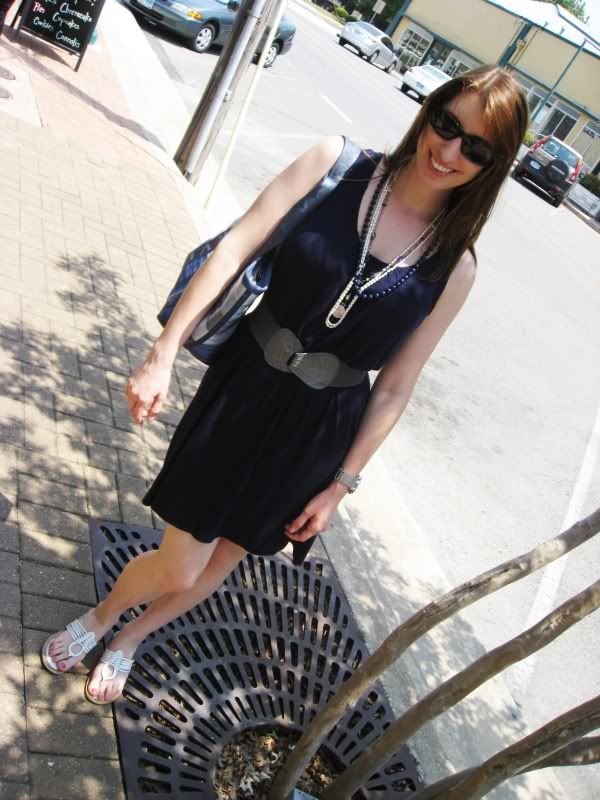 Dress: J. Crew, Shoes: Macy's, Watch: Fossil, Purse: Harvey's Seatbelt Bags
Necklaces: Assorted (Gran, mom, custom), Sunglasses: Burberry, Belt: Anthropologie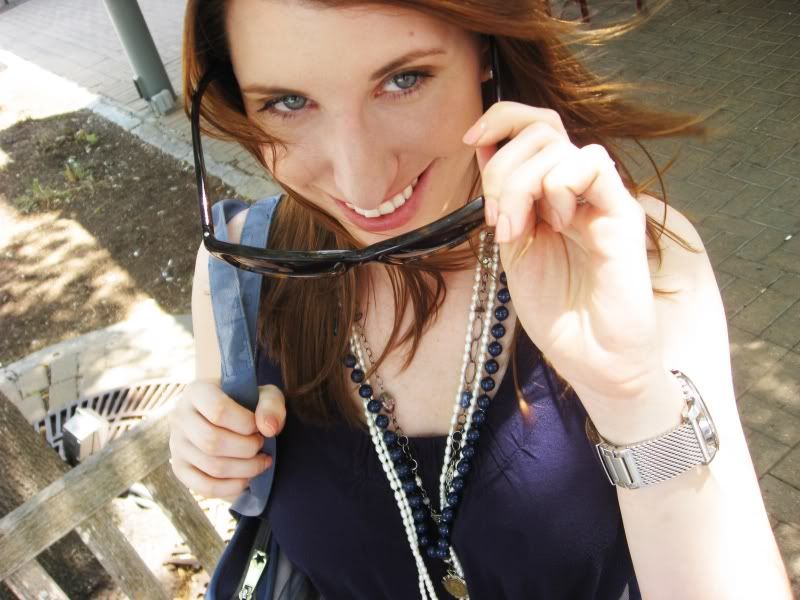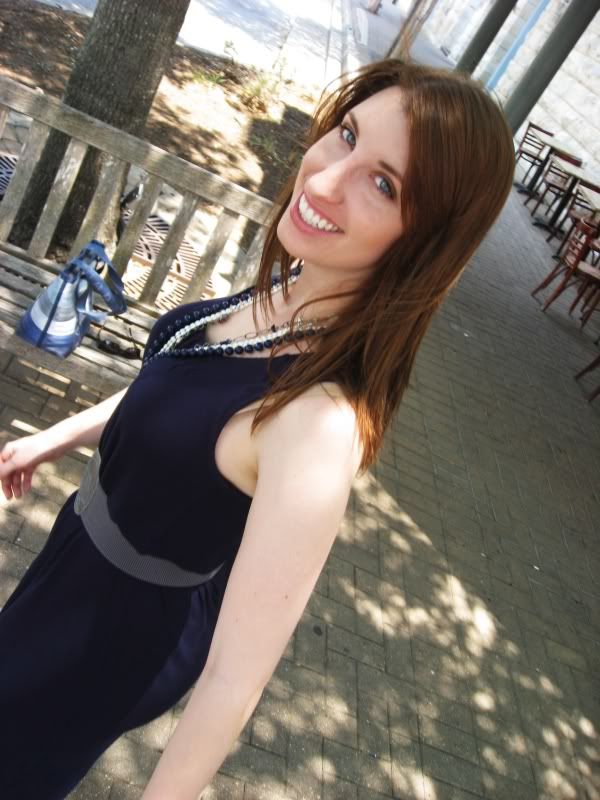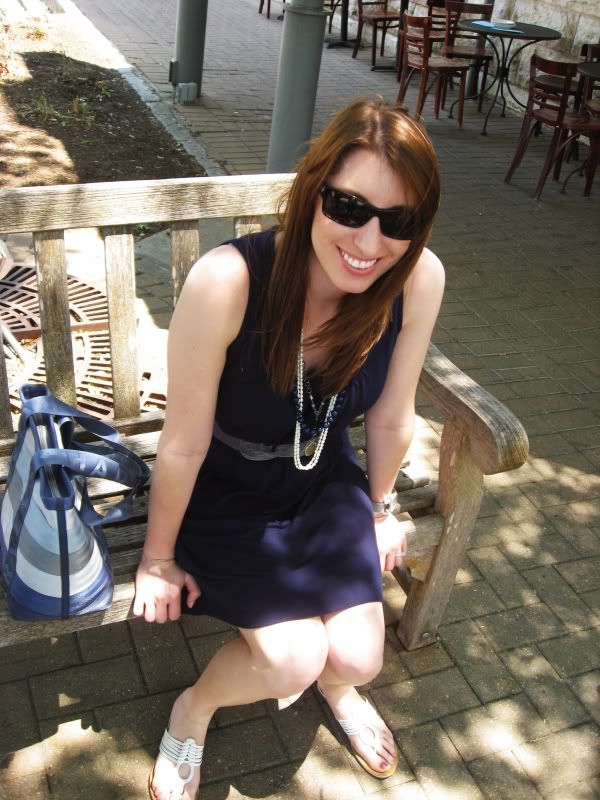 Decisions, decisions. Gran and MIL can't make up their mind
Hey guys! *Sheepish grin* I'm back from LA. The wedding was gorgeous, the bride was beautiful and the rest of the trip was lovely too. There was just one problem... I didn't get pictures taken of me. I know, I know... fail. I did however get pictures taken today! That's a positive, right? Matt's parents are in town, and while his father was in Dallas for work today, his mother is here and we spent the day in downtown Georgetown walking around. We also ate at
Mighty Fine
, got cupcakes at
Galaxy Cupcakes
, ate dinner at
La Cocina
and got frozen yogurt at
The Yogurt Experience
. Phew. I feel fat just typing it all out! And yesterday, we went to one of the best restaurants:
Taste of Ethiopia
. If you haven't been there go. Now. Seriously.
Tomorrow my MIL and I will go downtown to the boutiques, and then we are going out to dinner with the guys at
Fogo De Chao
. So much good food all around. I'll be back tomorrow night, pictures in tow to blog. However, Wednesday through Sunday I work 39.5 hours at Rudy's and 12 hours at Aqua-Tots, so I'm not sure how much I'll be around. Another thing is that Matt's grandfather is barely hanging on, so we're trying to decide on whether or not I'll make the trip to Wisconsin for the funeral with Matt, or stay here. Our life is in limbo in that sense. So we will see, but I promise to try to not leave you hanging! Pinky promise even!
My take on the blue steel as requested by my mother in law: