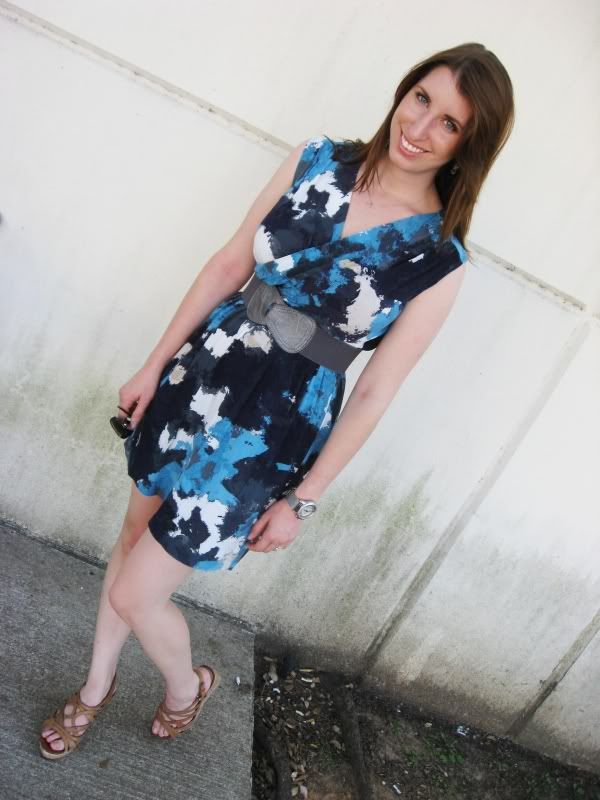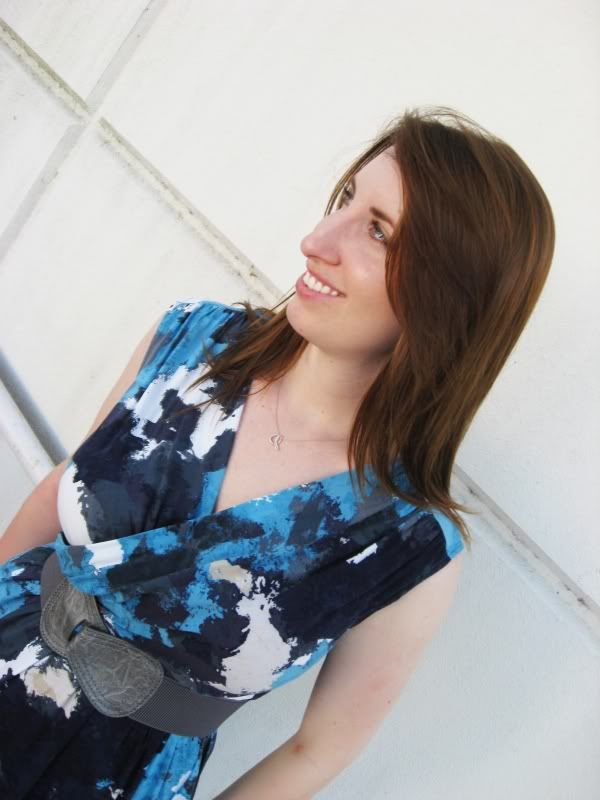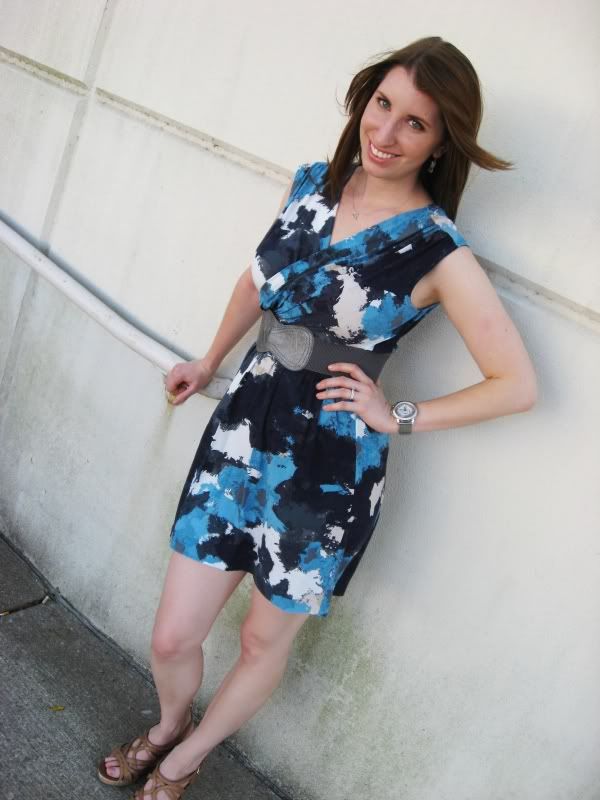 Dress: Target, Watch: Fossil, Necklace: Tiffany's, Wedges: DSW, Belt: Anthropologie
Part two of the anniversary outfits. Matt and I went to the Domain, then walked around Whole Foods and Best Buy before heading to PF Changs to consume two appetizers, 2 drinks each, an entree for each of us and a mini dessert. It was delectable.
Happy 4th of July everyone! I have to spend 10:30am-3pm working, but then have the rest of the evening off. I hope you all get to see fireworks. They will be sparse around these parts seeing as how we have had a severe lack of rain lately. Enjoy your day off for those of you who have one!