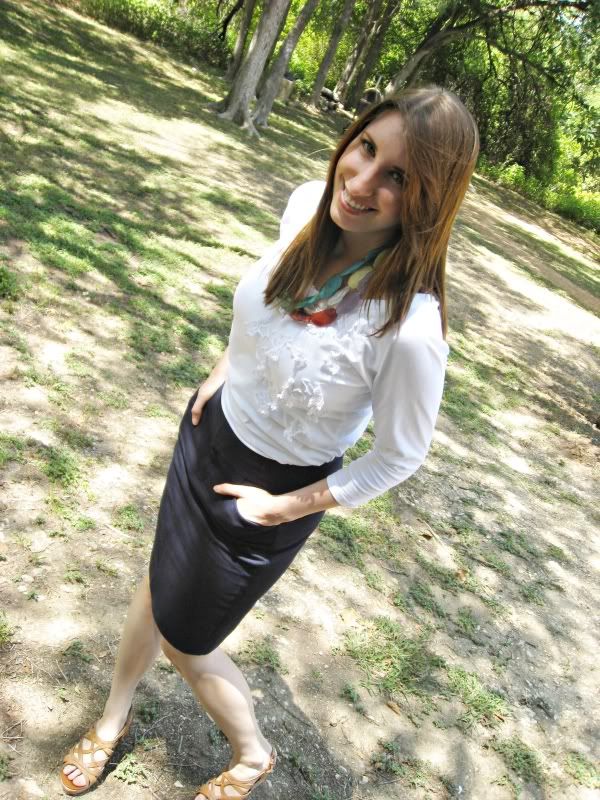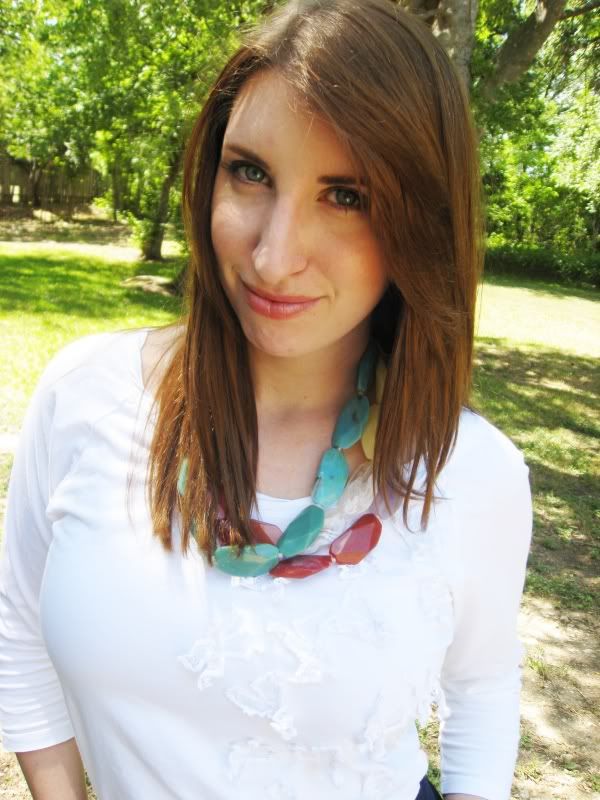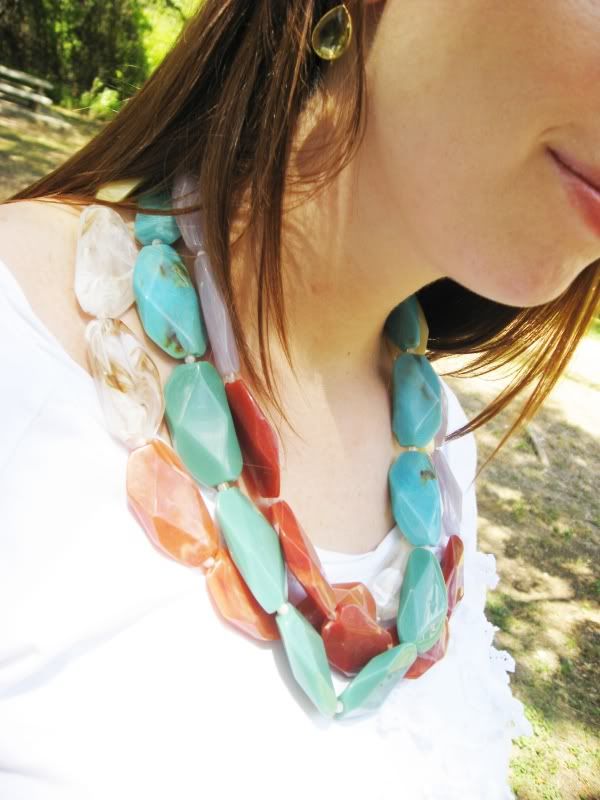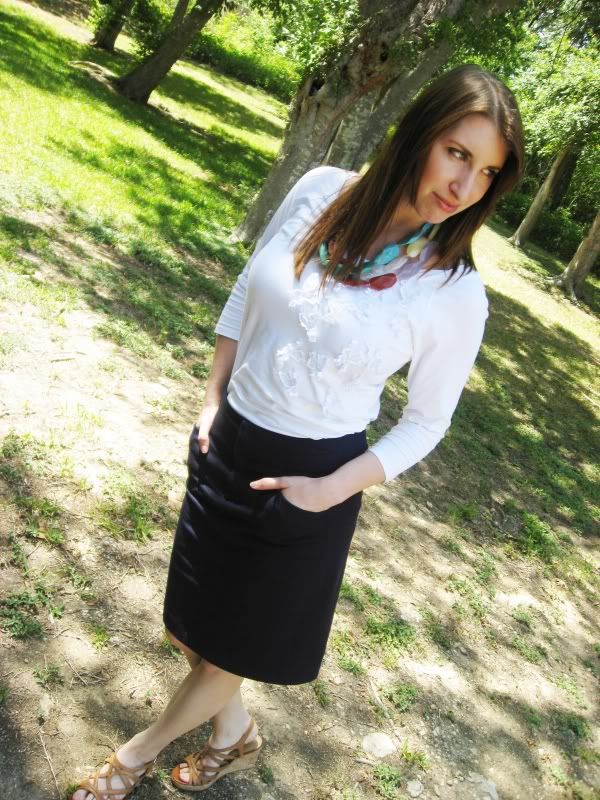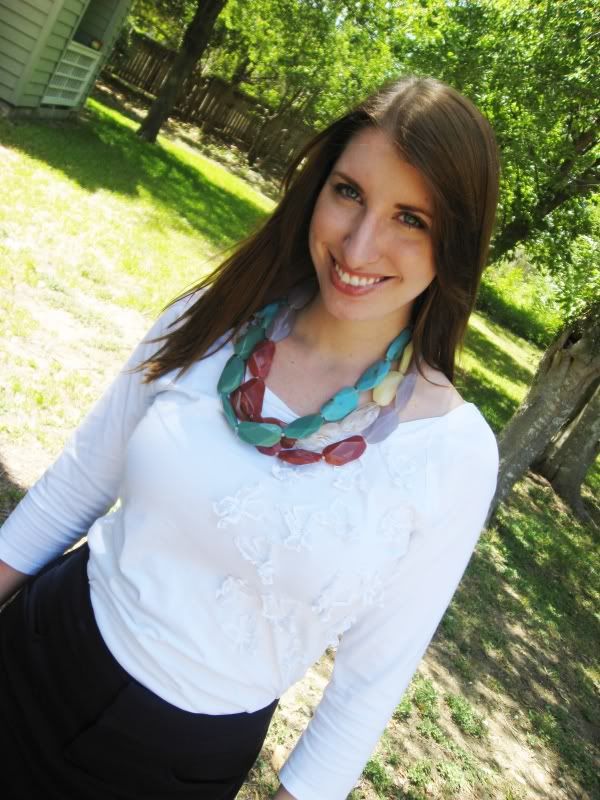 Top: Gap, Skirt: Banana Republic, Necklace and Earrings: Anthropologie, Wedges: DSW
Just popping in to show you what I wore for half of the day last Sunday (our anniversary!). My first day off since then was yesterday, and we spent 15 hours driving to/being at/driving home from our family reunion. It was exhausting.
The morning I wore this outfit we went to church and then out to lunch with my grandmother and some cousins. It was good. The earrings and necklace were my anniversary present. Love them. I'll be posting tomorrow about what I wore that night, but right now I'm trying to survive an allergy attack. I was fine at the lake yesterday, but today I'm dying.
Happy 3rd of July!