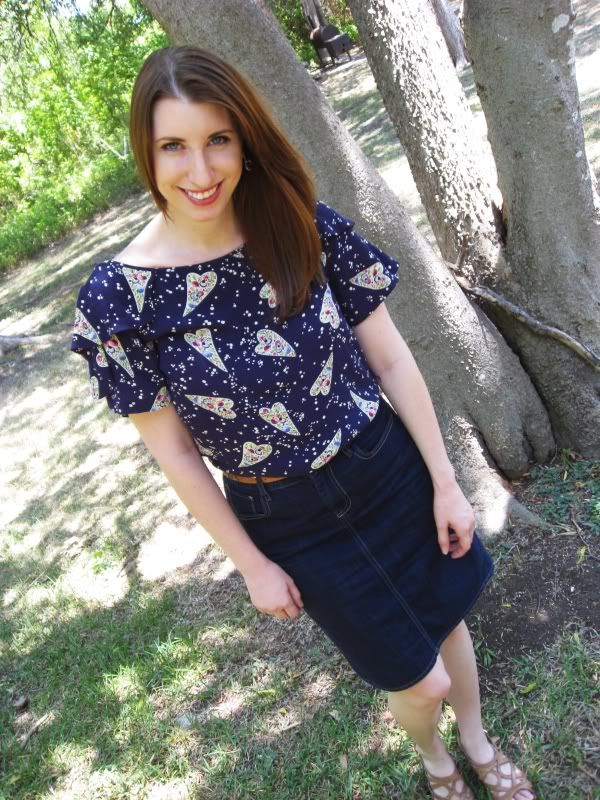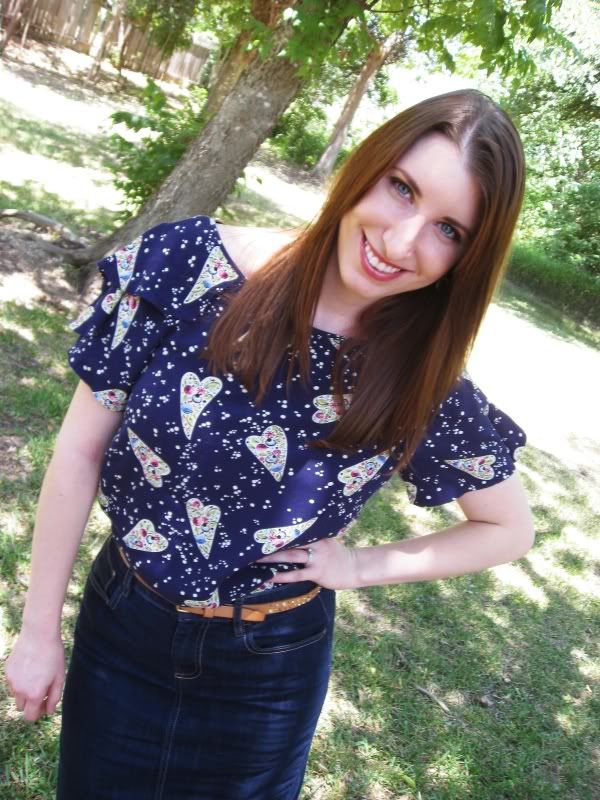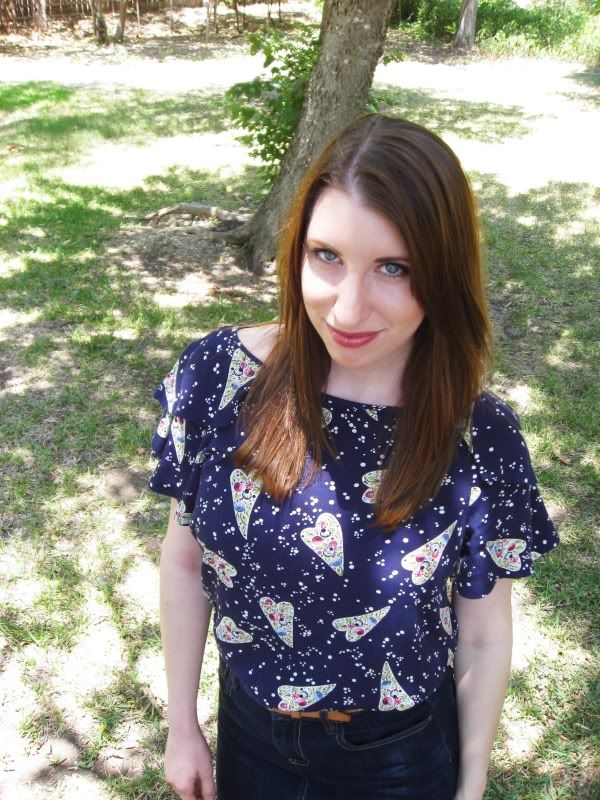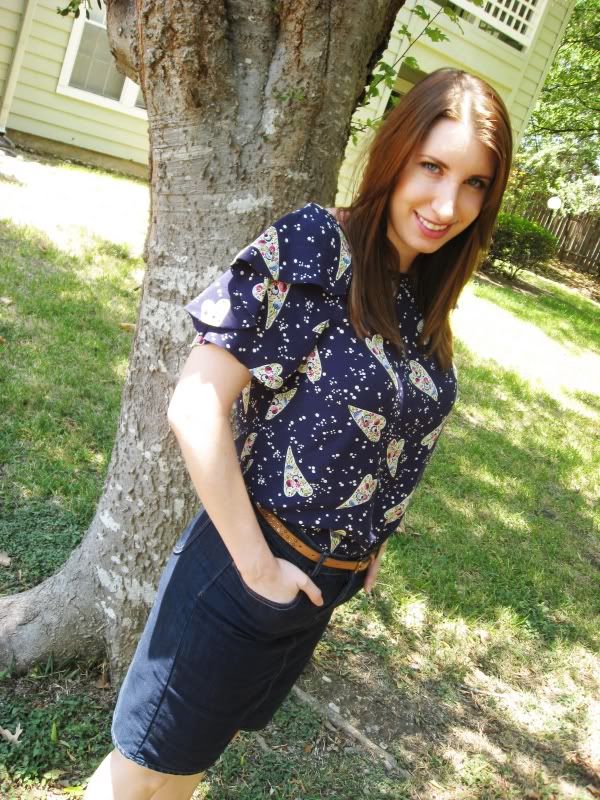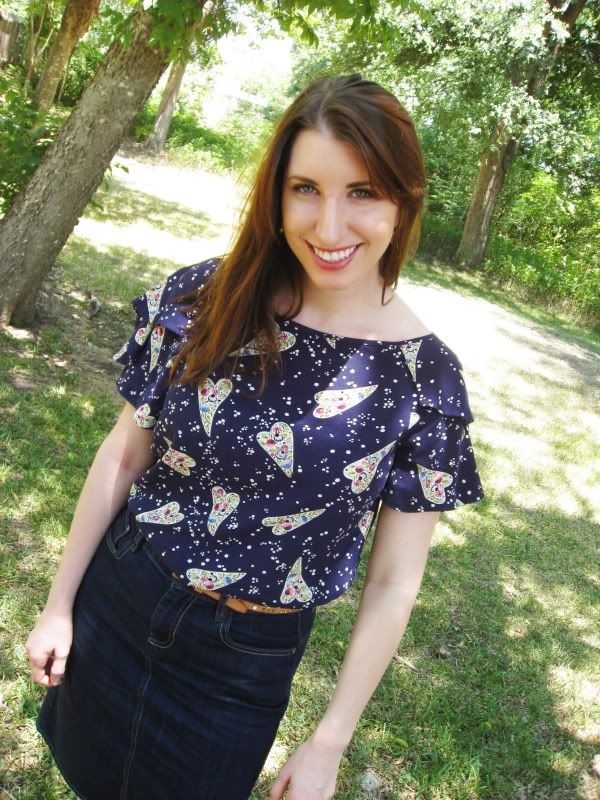 Shirt: Anthropologie, Skirt: Old Navy, Belt: J. Crew, Wedges: DSW
Oh, Father's Day. It's been a long time since I've seen my step-dad ON Father's Day. Probably since... 2005? I do need to call him still today, and Matt's dad too. Note to self: Call when done blogging.
Today, Matt and I went to church, ate some lunch, and then we took a nap. Lovely morning and early afternoon! Now, I'm at Gran's house doing laundry, and Matt's at work. I bet my afternoon is MUCH more enjoyable than his. I'm not sure when I'll be able to blog again. I work the next 6 days. Eek! I work every day at Rudy's (40 hours) and then 5 days at Aqua-Tots (20 hours). Busy, busy! I will be back (hopefully) Friday, Saturday and Sunday seeing as how Sunday if our 1st wedding anniversary. Hooray!